Post
MEET è Regional S+T+ARTS Center: le attività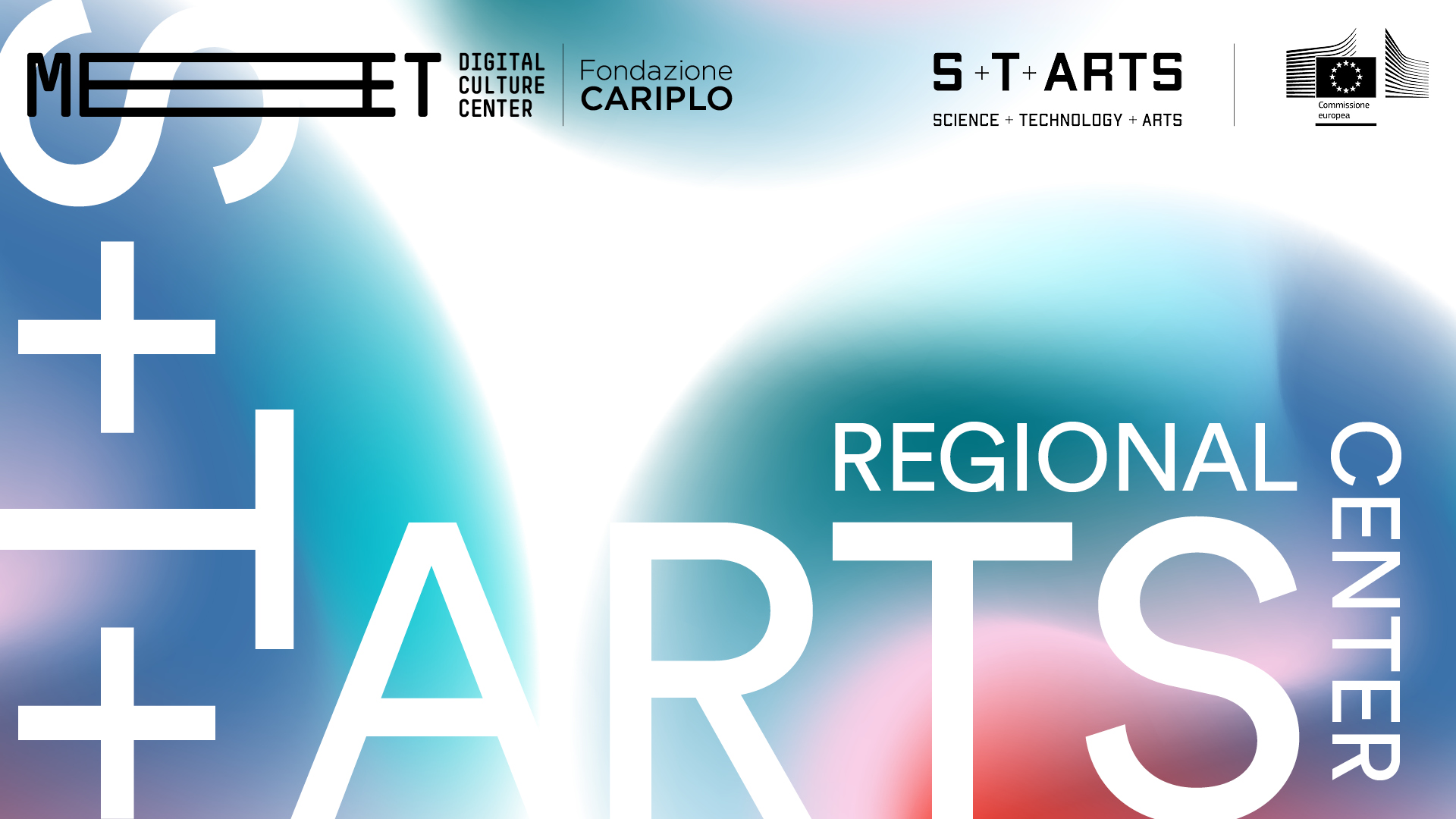 MEET è centro regionale S+T+ARTS, l'iniziativa pluriennale promossa dalla Commissione Europea nell'ambito del programma Research and Innovation di Horizon 2020 per supportare la collaborazione fra professionisti di tre macro-settori: Scienza, Tecnologia e Arti con l'obiettivo di promuovere un'innovazione più creativa, inclusiva e sostenibile, come racconta il video qui sotto.

Insieme ad Ars Electronica (Austria), BOZAR e Gluon (Belgio), La French Tech (Francia), la Konrad Wolf Film University (Germania) e MADE Group (Grecia), MEET è Regional S+T+ARTS Center, ovvero hub di riferimento in Italia per la promozione di network e progetti per la contaminazione tra attori, risorse e visioni di saperi tecnoscientifici ed umanistici per esplorare e immaginare futuri possibili.
Il video che presenta S+T+ARTS, iniziativa promossa dalla Commissione Europea
Nell'ambito del suo ruolo di centro regionale S+T+ARTS, MEET promuove partnership e collaborazioni con professionisti ed organizzazioni del territorio lombardo con l'obiettivo di attivare processi di apprendimento reciproco e portare innovazione e creatività, nell'interesse della collettività.
Per farlo, MEET promuove le seguenti azioni:
CROSS FERTILIZATION LAB al cui interno rientrano una Call for Digital Creators e diverse attività formative
CO-CREATION FORUM, due giorni di interdisciplinary co-design sulle nuove forme di partecipazione culturale
MEET THE MEDIA GURU for S+T+ARTS, un evento per esplorare le sinergie tra Arte e Intelligenza Artificiale e nuove prospettive sull'interazione Uomo/Robot insieme ad un personaggio internazionale
MEETing, il secondo summit internazionale dei Centri di Cultura Digitale
Ciascuna azione sarà attivata in momenti diversi in un arco di tempo che va da novembre 2019 ad giugno 2020.
Le attività in corso

​