Post
MEET is a Regional STARTS Center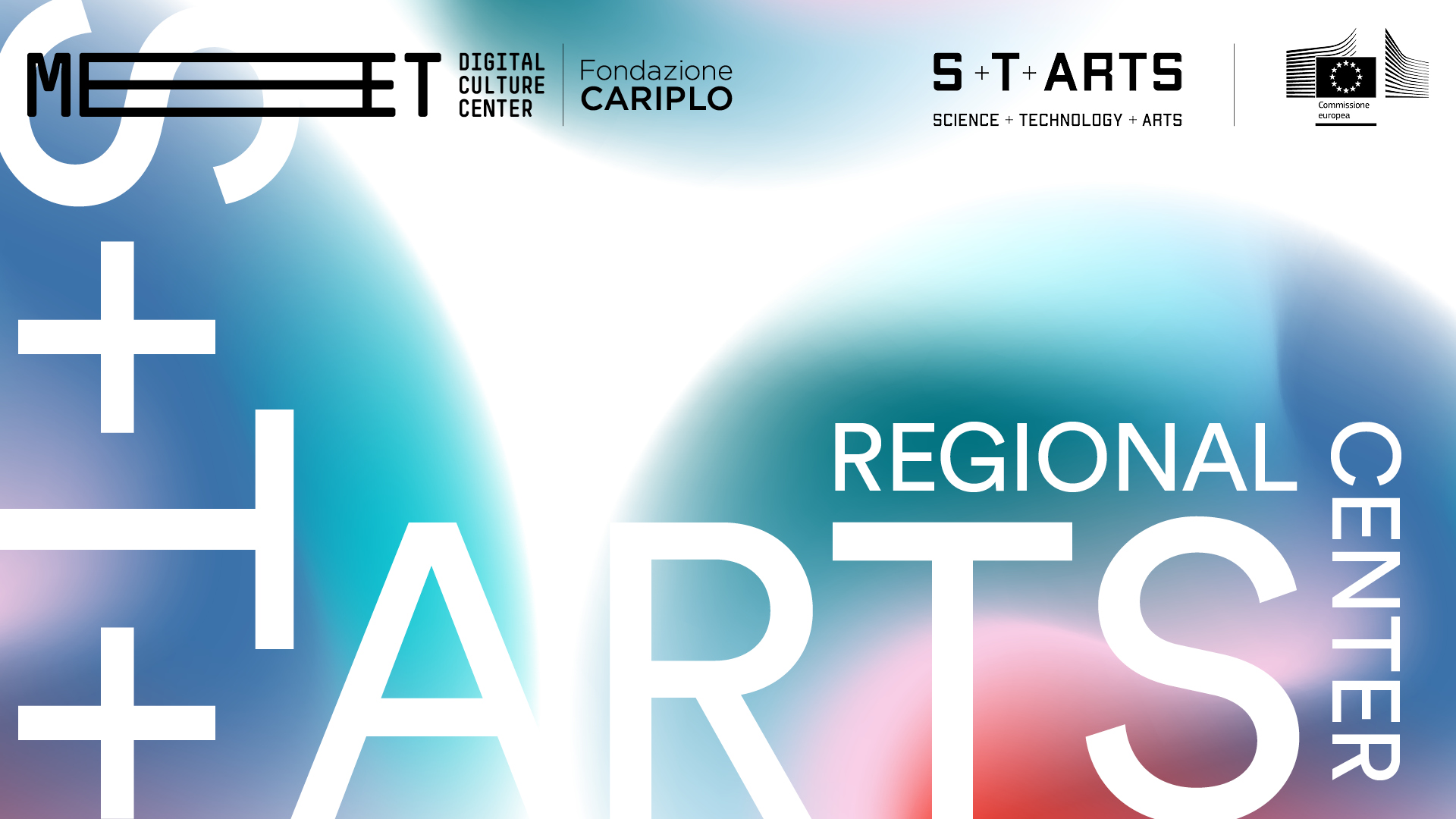 MEET is a Regional S+T+ARTS Center, part of the multi-year initiative promoted by the European Commission within the Horizon 2020 Research and Innovation Program to support collaboration between Science, Technology and the Arts with the aim of promoting a more creative, inclusive and sustainable innovation.
Together with Ars Electronica (Austria), BOZAR and Gluon (Belgium), French Tech Grande Provence (France), the Konrad Wolf Film University (Germany) and MADE Group (Greece), MEET is a Regional S+T+ARTS Center, a reference hub in Italy for the promotion of networks and projects for contamination between stakeholders, resources and visions of techno-scientific and humanistic knowledge to explore and imagine possible futures.
This video introduces S+T+ARTS, an initiative promoted by the European Commission
As part of its role as a Regional S+T+ARTS Center, MEET promotes partnerships and collaborations with professionals and organizations in the Lombardy region with the aim of activating mutual learning processes and bringing innovation and creativity, in the interest of the community.
To do this, MEET promotes the following actions:
CROSS FERTILIZATION LAB, which includes a Call for Digital Creators and various training activities
CO-CREATION FORUM, two days of interdisciplinary co-design on new forms of cultural participation
MEET THE MEDIA GURU for S+T+ARTS, an event to explore the synergies between Art and Artificial Intelligence and new perspectives on Human/Robot interaction
MEETing, the second international summit of Digital Culture Centres
Each action will be activated at different times over November 2019 to June 2020.
Current activities