Post
Cross Fertilization Lab. The program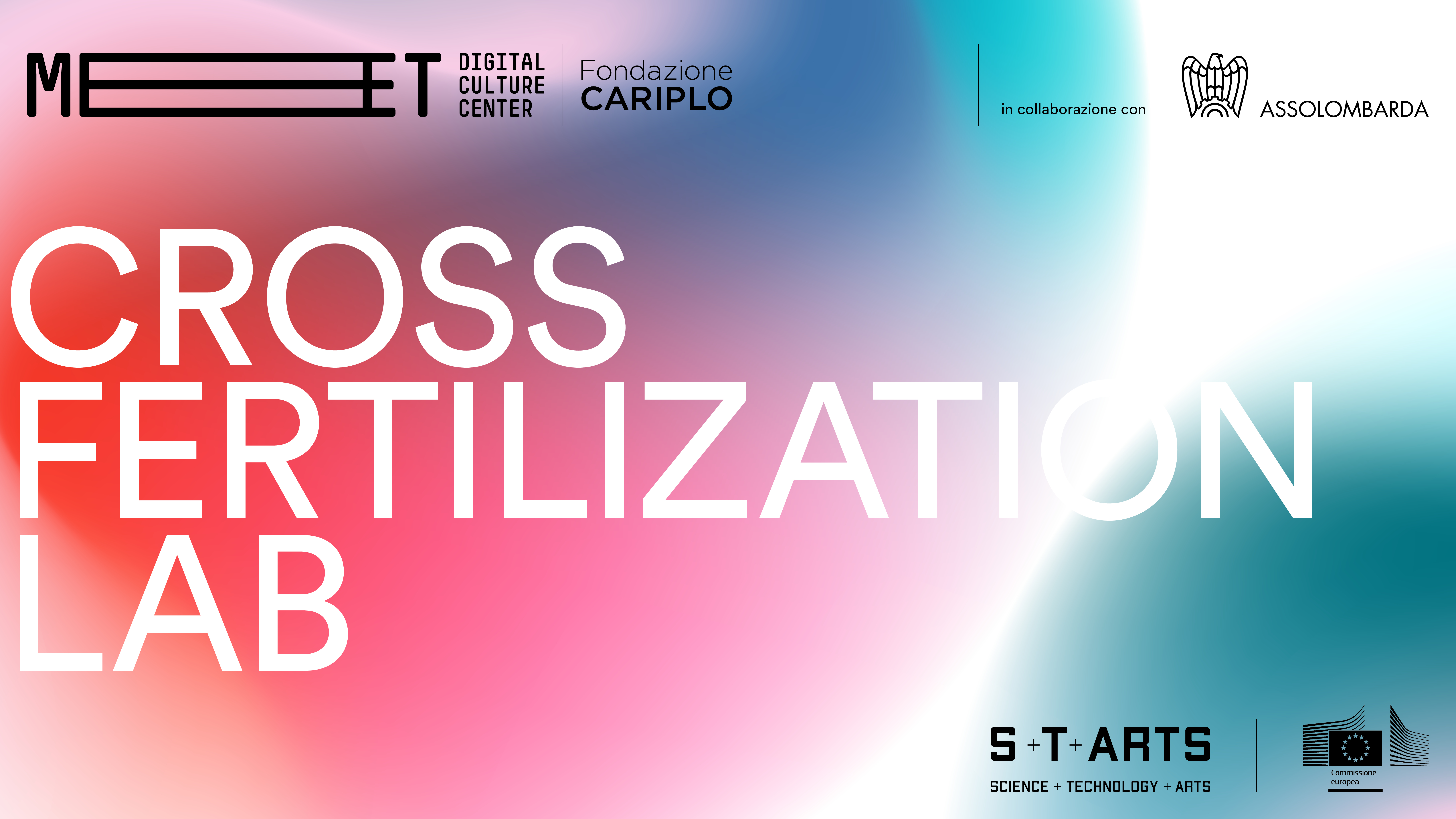 MEET, in collaboration with Assolombarda, promotes the Cross Fertilization Lab, a series of meeting and experimentation initiatives aimed at the Italian and non-Italian digital creative workers and companies. Its purpose is reciprocal fertilization through the exchange of practices, languages and processes between apparently distant contexts with the objective of "generating innovation" with open and co-creative methods.
The Cross Fertilization Lab consists of several activities:
Call for Digital Creators aimed at collecting original creative projects capable of enabling "divergent" processes and/or solutions by setting them in a business context.
Training days for digital creative workers and focused on the relationship between creativity-innovation-production system aimed at providing useful tools to better define the creative project and its subsequent public presentation
Meet up: pitch for presenting the creative project in front of an audience of companies, professionals, curators, policy makers, curious people…
Artistic residences in companies
All these actions are included in the activities of MEET as part of Regional S+T+ARTS Center that is the local node of the larger-scope program S+T+ARTS, promoted by the European Commission to support collaboration between Science, Technology and the Arts with the aim of promoting more creative, inclusive and sustainable innovation.
Apply now

In order to participate in the activities of the Cross Fertilization Lab it is necessary to apply for the Call for Digital Creators. Before doing so, please read carefully the Participation rules.
A project about:


In collaboration with:


​