Post
Industries MEET Creativity: i video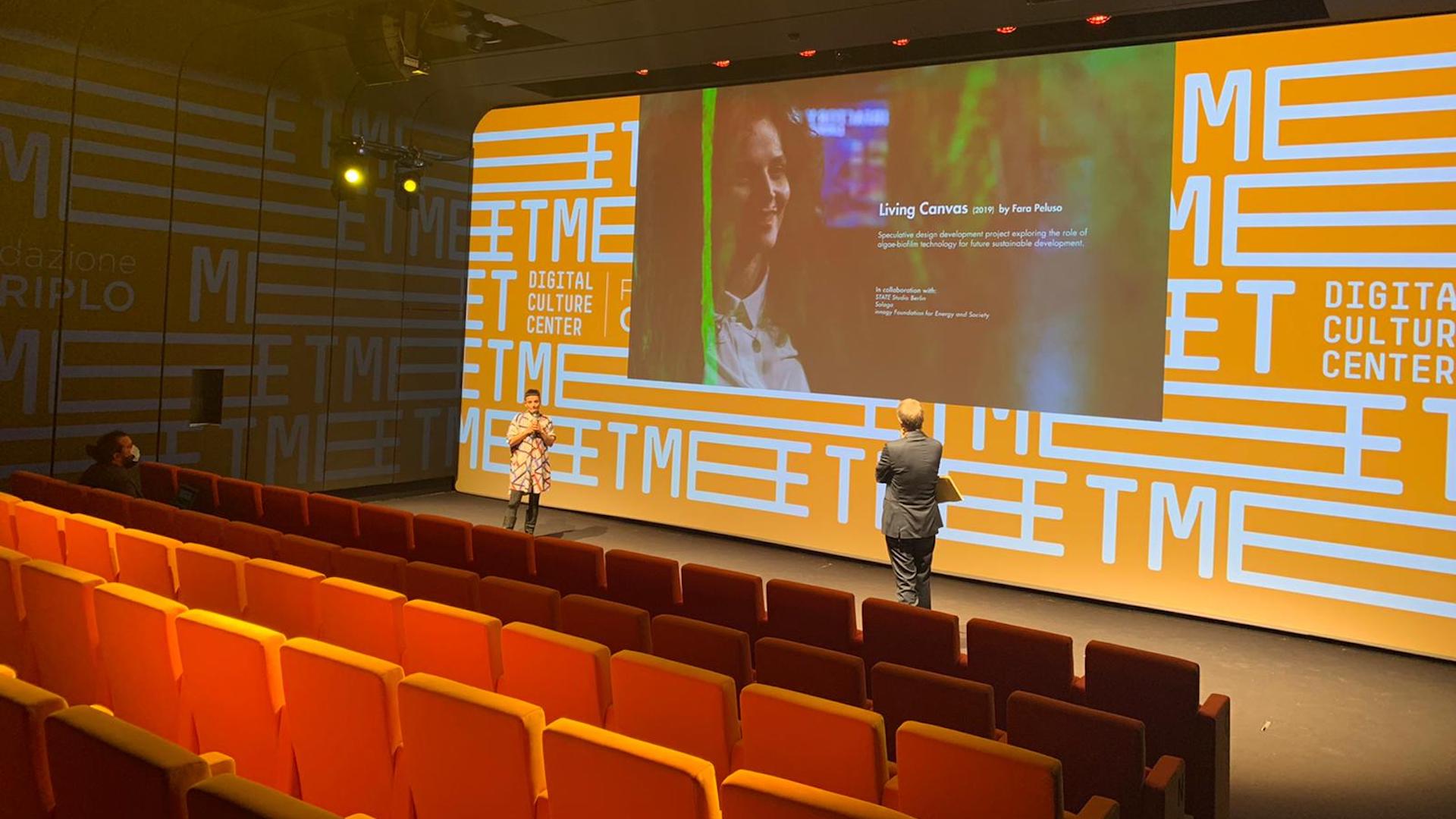 Un programma denso quello del Simposio Industries MEET Creativity, che MEET ha organizzato nell'ambito dell'iniziativa S+T+Arts della Commissione Europea. Due giornate di intenso scambio sui temi della fertilizzazione delle imprese grazie alla creatività e ai linguaggi emergenti del digitale.
34 i relatori coinvolti diffusi fra una decina di paesi del mondo e connessi con MEET quale Regional S+T+Arts Center. Fra loro c'erano alcune vecchie conoscenze di MEET come Daan Roosegaarde e Anouk Wipprecht insieme a numerosi partner di centri europei come Hideaki Ogawa di Ars Electronica, Christophe De Jaeger di Gluon e Lorenzo Gerbi di Baltan.
A very rich program and amazing speakers for the symposium "industries and creativity" organized by @meetcenter today: ?https://t.co/sOx5kwsEYF#sciart #creativity #future #industry #artists

— Beth Jochim (@_bblurred) October 29, 2020
La prima giornata
La prima parte di Industries MEET Creativity è stata dedicata ad una panoramica internazionale. Elementi caratterizzanti della giornata sono stati i tre focus dedicati rispettivamente all'interazione uomo-macchina, all'innovazione di prodotti e alla greenization.
La seconda giornata
La seconda parte di Industries MEET Creativity è stata dedicata allo scenario italiano. Si è discusso del ruolo delle imprese digitali e di come favorire l'innovazione nelle aziende italiane attraverso interventi artistici e creativi.
​