Post
MEETing and the excellence of digital creativity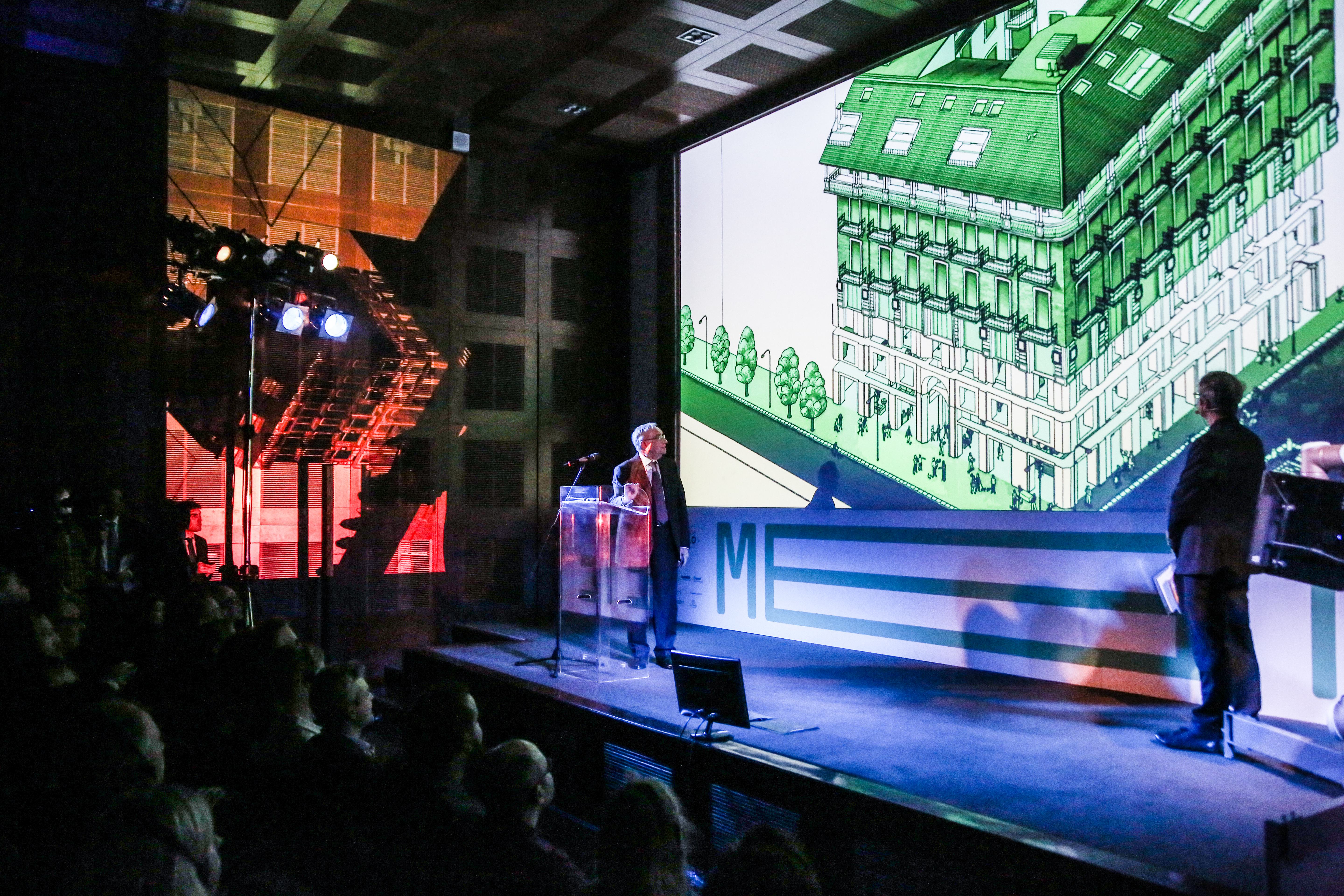 400 people, 12 institutions from 10 European countries together in Milan to discuss international digital creativity trends. These are the ingredients of MEETing, first meeting of digital culture centred which took place on Friday, April 5 in Milan. Conceived and promoted by MEET, the digital culture centre of Meet the Media Guru with Fondazione Cariplo, the initiative offered a survey of digital as an artistic research language through stories and projects from Austria, Belgium, France, Germany, Latvia, the Netherlands, Poland, Spain and Switzerland and of course Italy as the host.
The Venue
MEETing took place in MEET's "Spaces under transformation" in piazza Oberdan which, effective from the next autumn, will host the headquarters of the digital culture centre in Milan. Watch the video of #MEETinprogress. The meeting was opened by the Milan City Councillor for Culture Filippo Del Corno; the European Commission Director of Media Policies Giuseppe Abbamonte; Fabrizio Paschina (Intesa Sanpaolo image direction and communication manager); the President of Fondazione Cariplo Giuseppe Guzzetti; the Founder and President of MEET, Maria Grazia Mattei .
The centres
In an overview that crossed many lands and countries in Europe, MEETing was able to learn about MuDA , the first and only Museum of Digital Art in Zurich, whose exhibition plan is entrusted to an algorithm capable of probing the Network to find the best artists and works without falling into prejudices or cultural bias of which a human eye can be a victim. See the MEETing gallery.
At MEETing, research projects on augmented instruments, acoustics and electronic music carried out by  IRCAM | Centre Pompidou, the best practices of Public Art Lab and  Etopia, specialists in Media Facades or media art applied to public spaces in cities and we also celebrated the 40th birthday of Ars Electronica, the veteran institution of European digital culture, born in Linz in 1979 as a Festival and later grown into a key economic ecosystem for the whole territory belonging to the Austrian city.
There was also an in-depth study on the formation and dissemination of digital creativity featuring Le Cube and RIXC, while Laznia and ZKMrecounted the evolutions necessary to transform a "classic" museum exhibition centre into a space capable of sharing the symbolic and expressive elements of the digital age with its visitors.
Finally Baltan and Gluon have drawn their own identikit of multidisciplinary laboratories capable of connecting artists, scientists, engineers, philosophers and small and medium enterprises wishing to embrace the opportunities offered by the interaction between art and technology.
The synthesis
«With MEETing we brought to Milan twelve excellent digital culture players, putting our country at the heart of an important network that in Europe alone has over 40 organizations operating in this sector. The centres that participated in today's meeting demonstrate how digital creativity has a social and economic impact. Whoever innovates in Milan and Italy must know this context and MEET is happy to establish itself as an Italian interface. From North to South, from East to West the creative languages enabled by digital tools and solutions increase people's awareness of their impact with technologies starting from an emotional, empathetic, "hot" communication that is not scary. Beauty and expressiveness can also come from a binary code. Given the enthusiasm generated by this first MEETing, I can say that there is room for a second, even larger edition. MEET is and increasingly will be the Italian home of the great family of international digital creativity "declared Maria Grazia Mattei, Founder and President of MEET.
​