Post
MEET Deep Sight at Milano Digital Week
Meet the Media Guru takes part in Milano Digital Week with an installation designed specifically for the occasion: MEET Deep Sigh tis an interactive journey and an immersive experience in the focus topics and content of MEET, the international centre for digital culture founded in Milan by MtMG and Fondazione Cariplo.
Meet Deep Sightwill be located at BASE(via Bergognone 34) Room B, ground floor; the experience will be open from 15 to 18 March, between 10 am and 7 pm. Upon a wearing virtual reality visor, by looking at the element of which the interface is composed, the visitors may navigate through a selection of the Centre's content: texts, pictures, video and animations from the Meet the Media Guru archive. A collection of several different media forming a virtual landscape sensitive to the point of view of its audience.
The installation designed by Limiteazero; it processes the head movements made by the visitors to navigate the interface in real time: these movements are then portrayed as trajectories in space, which form into elaborate geometrical patterns arranged along concentric spheres. The result of this installation is a connective mandala, at once dynamic and interactive, info-graphic at the second degree, the product of visitors and their dancing stare crossing in the depth of their journey in the contents of MEET.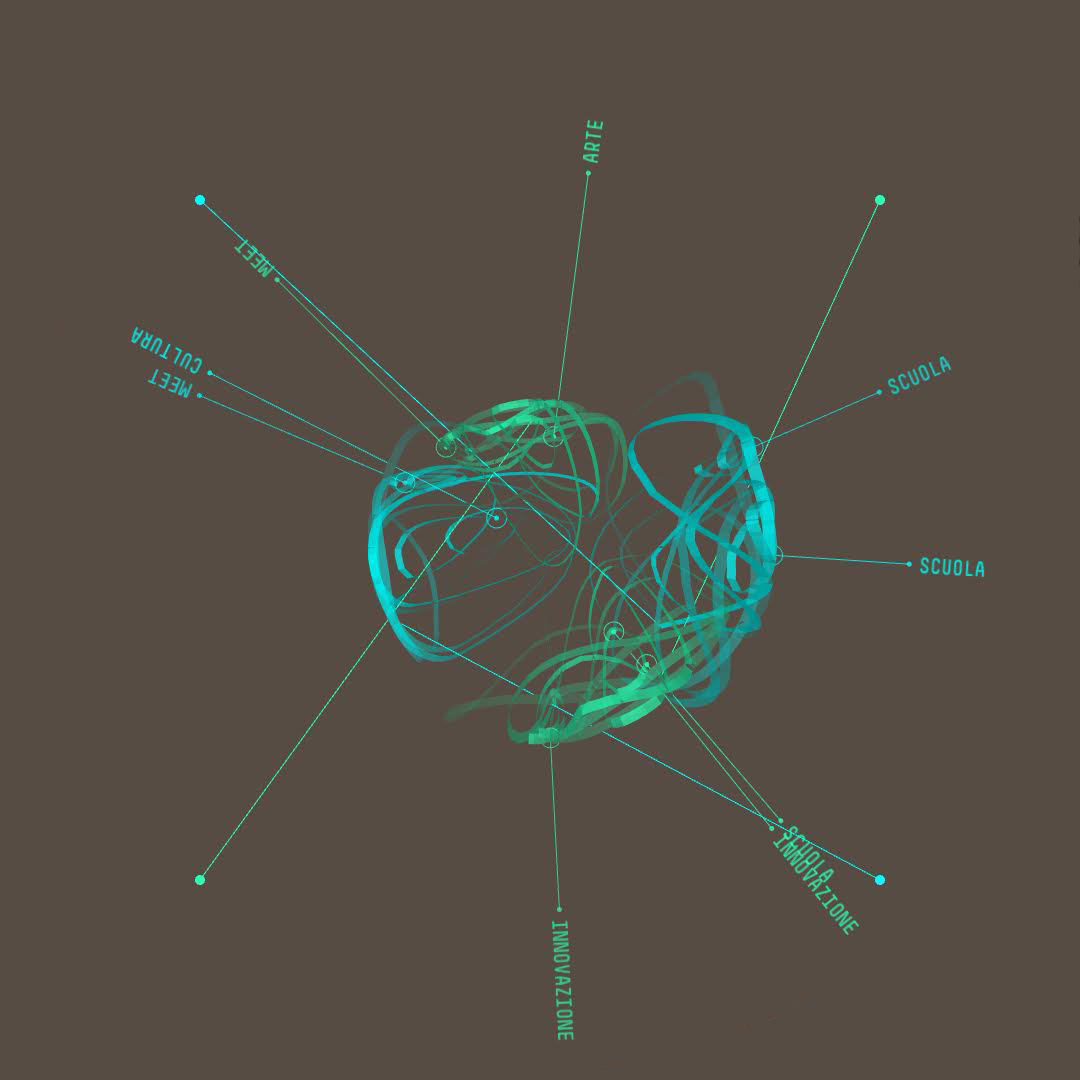 ​