Post
MEET at Ars Electronica with Mauro Martino
The ARS Electronica festival in Linz is an annual event held in Linz, Austria, dedicated to art, technology and society. The festival offers performances, exhibitions, workshops, lectures and outdoor projects exploring the future of digital rich in events and installations of art science and technology, the 2023 edition saw over 60,000 visitors pass through.
This year MEET was present at the festival thanks to the support of Italian Council – Ministry of Culture within GARDEN, the section of the festival dedicated to International partners together with Mauro Martino, an artist and scientist we have hosted several times at MEET with a talk and an immersive video installation.
Two works were presented: "Mapping the NFT Revolution" exhibited at MEET in 2022 and a preview of his upcoming work in installation "Milano Fabbrica di Futuro."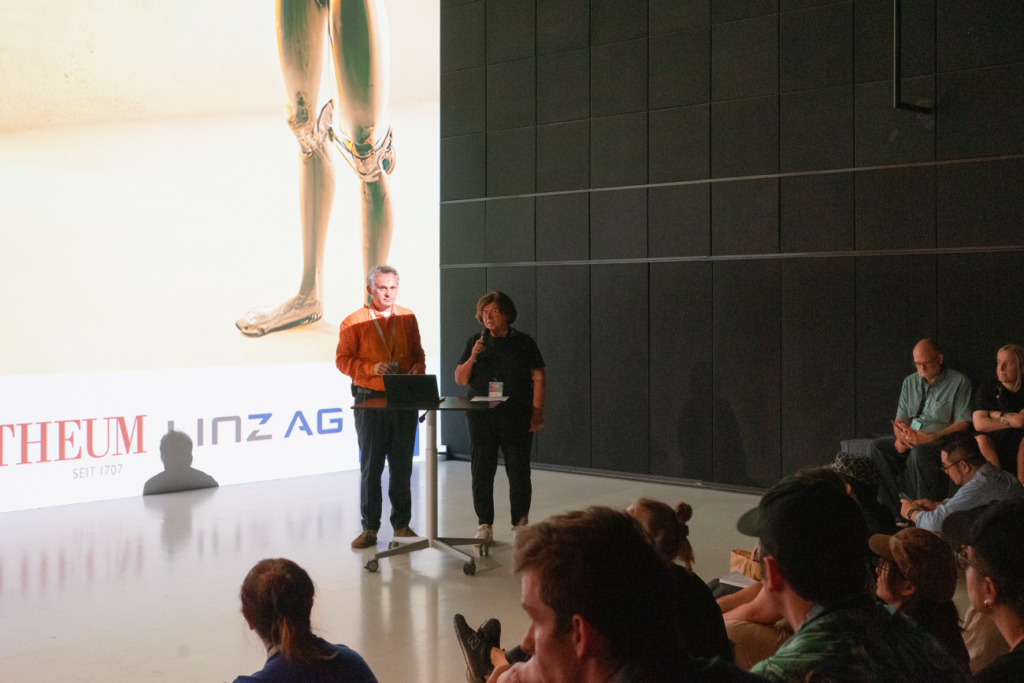 Both were presented in DEEP SPACE, ARS ELECTRONICA's prestigious space dedicated to immersive installations, where Martino gave a Talk dedicated to Artificial Intelligence and creativity, themes at the center of his entire artistic journey attended by more than 70 people, which was followed by a moment of workshop education where Martino deepened the discourse on Artificial Intelligence included in his artistic process.
Mauro Martino will be present at the opening of "Milano Fabbrica di Futuro" on Thursday, Sept. 14, the fifth content of the Nice to MEET you project, the digital art exhibition program produced and curated by MEET Digital Culture Center for SEA, which will be held at Milan Malpensa International Airport, Terminal 1, Porta di Milano.