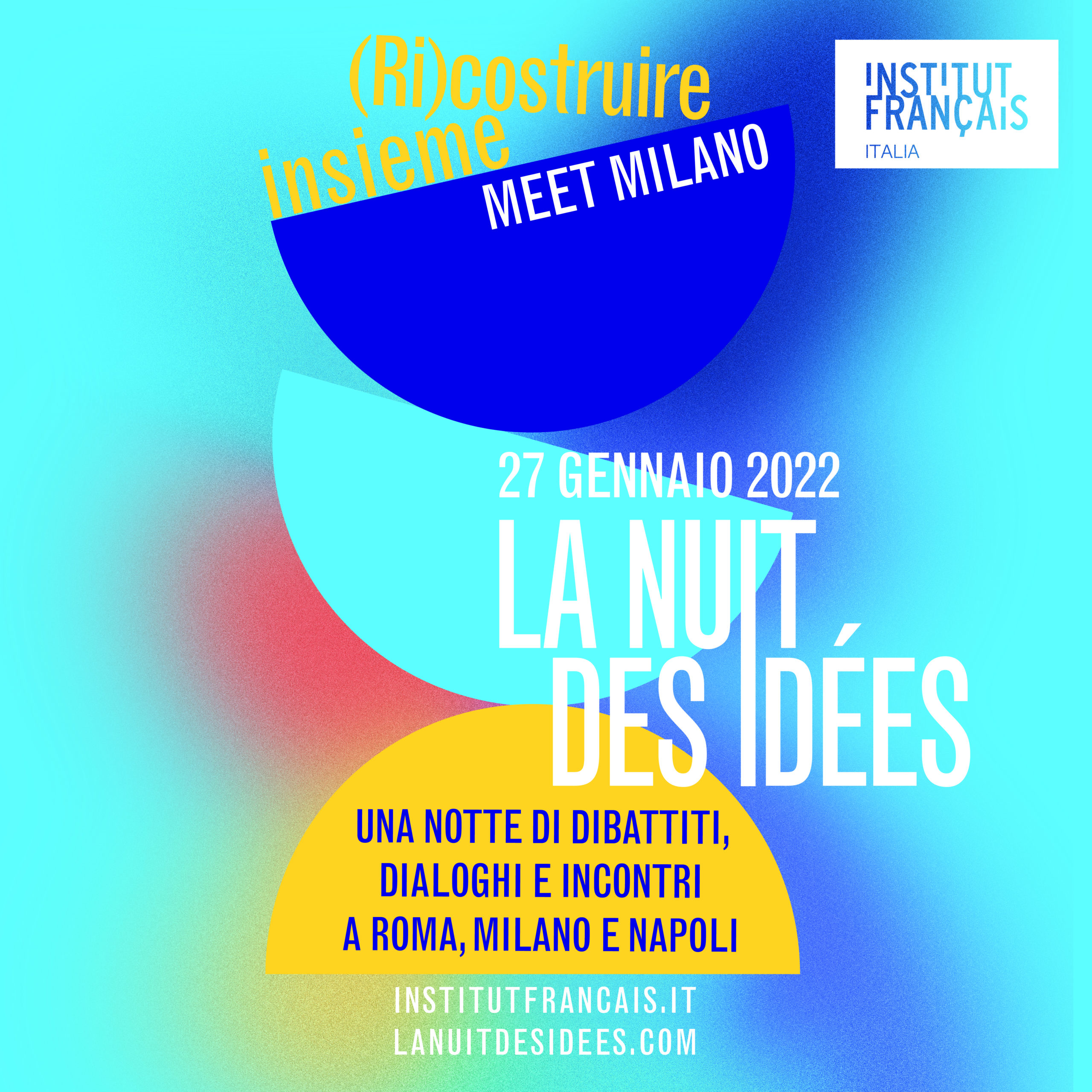 In a context particularly favorable to the Italian-French understanding, the Institut Français Italia wants to contribute to an open thinking, against the background of the challenges of two major transitions that must guide the European action: the ecological transition and the digital transition under the theme "Rebuilding together". The program of La Nuit des Idées includes events in Rome, Naples and Milan.
For this year's edition, MEET is pleased to contribute to the realization of this dialogue: it will be a moment of reflection on the evolution and European ambitions of digital cultures and arts.
The dialogue will take place in hybrid form with the participation of Maria Grazia Mattei, Founder and President of MEET Digital Culture Center, Maurice Benayoun media artist and curator from France living in Hong Kong and Italo Rota, Italian architect.
The event will take place in presence at MEET. The podcast of La Nuit des Idées will be available on the websites of Institut Français Italia and MEET Digital Culture Center.
​