Post
Clouds over Sidra, iscriviti alla proiezione in VR
In vista dell'incontro #meetSidra con Gabo Arora e Tim Jones del 28 febbraio, Meet the Media Guru offre a chi lo desideri di provare la visione immersiva di Clouds over Sidra, documentario di 8 minuti in realtà virtuale a 360° sulla vita dei rifugiati di guerra siriani girato nel campo profughi Zaatari in Giordania.
Guidato da Sidra, una bambina di 12 anni, lo spettatore viene "teletrasportato" dentro il campo profughi Zaatari in Giordania dove vivono migliaia di famiglie siriane in attesa di una nuova vita lontano dalla guerra, ma anche dalla propria casa.
Per partecipare alla proiezione immersiva del documentario è necessario iscriversi qui, selezionando uno solo degli slot disponibili. L'intera esperienza dura circa quindici minuti, comprensivi di settaggio degli Oculus e visione del film. Per questioni organizzative è necessaria la massima puntualità: in caso di ritardo non sarà possibile garantire la visione.
Alle 19.30 inizierà l'incontro Meet the Media Guru con Gabo Arora, regista e direttore creativo delle Nazione Unite e Tim Jones, CEO di Artscape, realtà canadese no profit leader nella rigenerazione urbana. Con loro parleremo di realtà virtuale, storytelling immersivo, nuovi linguaggi creativi e innovazione culturale. Anche in questo caso è necessario pre-registrarsi, la pagina di riferimento è questa.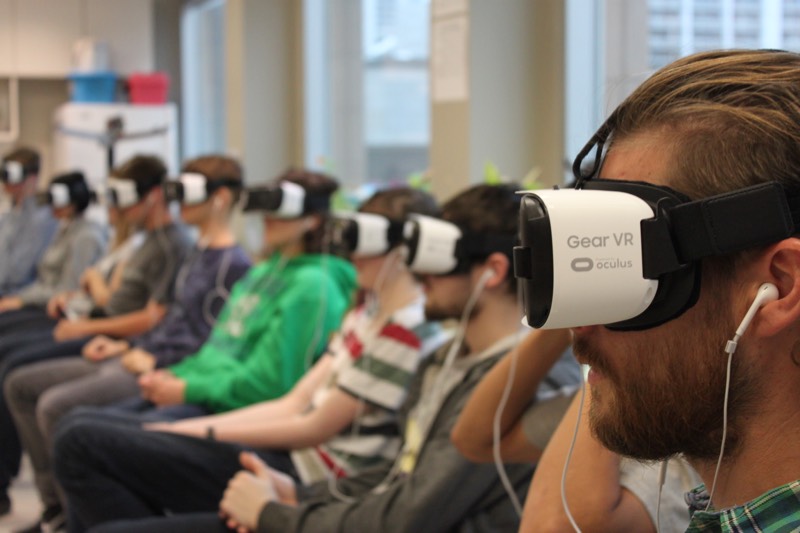 Meet the Media Guru è realizzato in partnership con  Artemide, Fondazione Fiera Milano, Camera di Commercio di Milano, Comune di Milano, con il patrocinio di Regione Lombardia, Fondazione Cariplo e la collaborazione di Institute without Boundaries | George Brown College – Toronto.
​