Post
Ever Now – Nancy Baker Cahill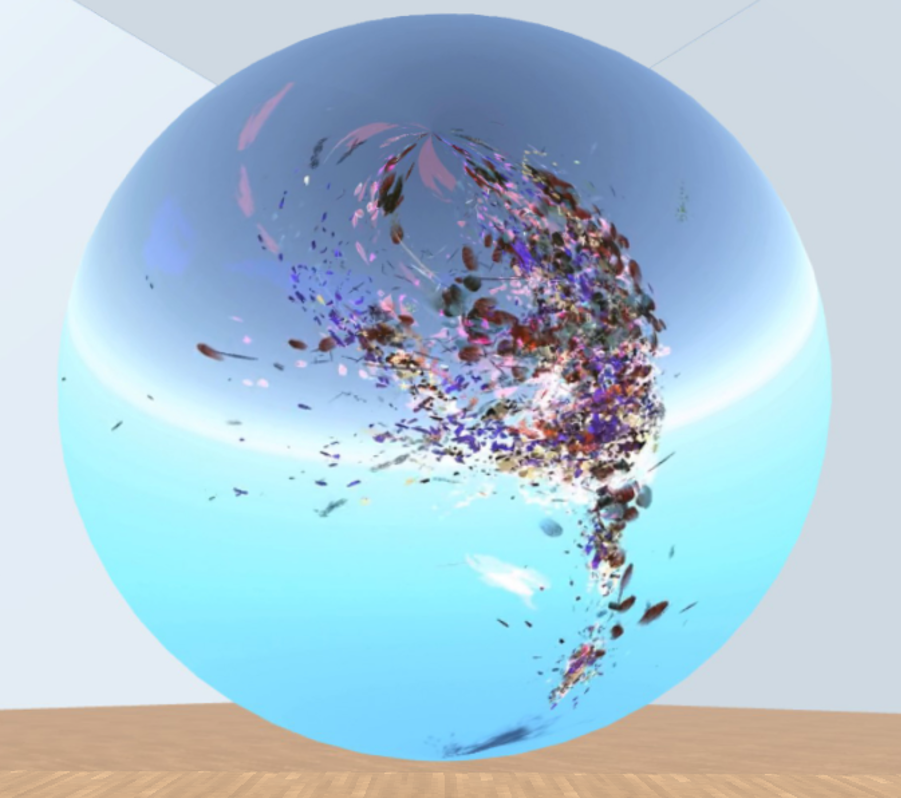 Nancy Baker Cahill is a multi-disciplinary artist and founder of 4th Wall, a free Augmented Reality (AR) art public art platform exploring resistance and inclusive creative expression. Nancy received an "Impact Maker to Watch" award at LA City Hall, a title which perfectly describes her art practise and numerous accolades. Nancy Baker Cahill is an artist working at the intersection of fine art, new media and activism. Her recent AR public art project, Liberty Bell, commissioned by Art Production Fund, earned features in the New York Times, frieze Magazine, Artnet, Smithsonian Magazine and the Washington Post, among many other publications.
Ever Now is an AR piece of a woman dancer that was originally commissioned by Facebook. The dancer's body is made up of individual paint splashes, lines and marks that coalesce to form a dancer in movement. Each paint brush stroke and line coalesces to form the image of a moving dancer. In addition each mark that makes up the body of the dancer represents a data point of biometric data.
For Synthetic Corpo- Reality the artist translates this augmented reality work into an animation in a virtual space. Ever Now is a combination analog/new media installation that addresses the dynamic, fractured, and particulate nature of the human body. Ms. Baker Cahill represents dancers both in AR and on paper in various stages of "dissolution and coagulation". As the artist says, "My hope is to highlight the extractive practices of biometric data and to examine all that is taken from and projected upon us as we engage with advanced and networked technologies".