Event
Meet the Media Guru | Andrea Bonaceto
Andrea Bonaceto this days-and through Feb. 5, 2023-is offering us a unique experience in MEET's Immersive Room and Galleries with AB INFINITE 1, an example of programmable art that recurs in all his digital works.
His background, straddling art and digital entrepreneurship, is an obvious example of the intertwining of skills that are now part of the artist's baggage as he adopts visual art as another means of creative expression along with poetry and music with the idea of bringing these disciplines together in a single artistic practice.
To learn about his journey and the story of his experience and art, Andrea Bonaceto will be featured on Thursday, January 26 at 6:30 p.m. at the first Meet the Media Guru of 2023.
For a description of the exhibition, read the post on the exhibition route of AB INFINITE 1 here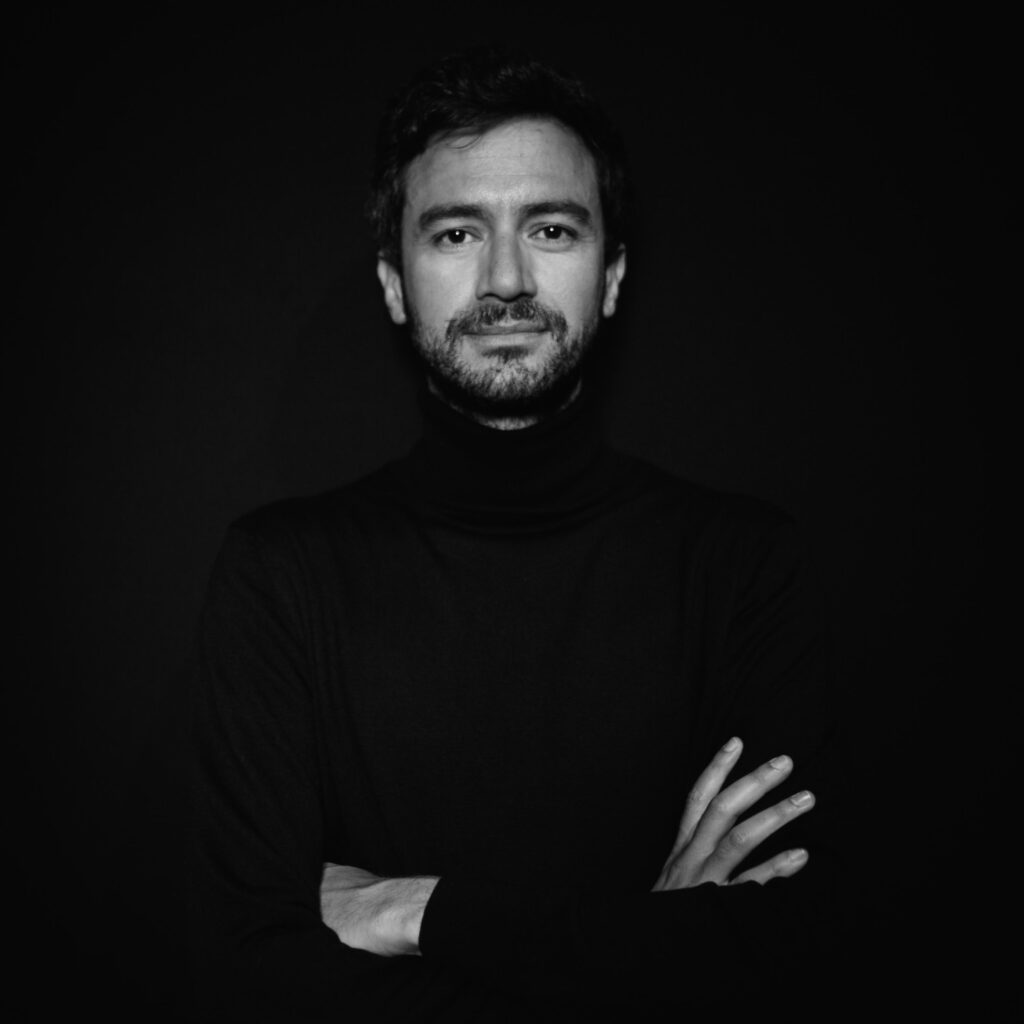 Biography
Andrea Bonaceto (Pisa, 1989) is an Italian artist and entrepreneur.
Bonaceto does not have an artistic background. In Italy, he studied Economics at the University of Pisa and Scuola Superiore Sant'Anna (Pisa); in England, Finance at Imperial College London (London). Involved in blockchain since 2017, he is among the founding partners of Eterna Capital, an investment company focused on this technology. He is also a member of the Royal Society of Arts (FRSA) and co-founder of Aorist, a next-generation cultural institution promoting an environmentally sustainable NFT marketplace.
At the intersection of art and technology, he creates his works independently or in collaboration with others, such as the humanoid, and celebrated Sophia the Robot with whom he developed a body of work in 2021. In 2022, Corriere della Sera commissioned him to interpret through an NFT the newspaper's 1969 front page announcing that "Man is on the Moon."
His work has been exhibited in iconic venues and international institutions such as Museo della Permanente in Milan, W1 Curates and Christie's headquarters in London, Times Square in New York, and Decentral Art Pavilion in Venice.
The work in MEET's immersive room, AB IFINITE 1, updates through users' interaction with the piece on social networks. On Oct. 13, 2022, the work was part of Christie's prestigious "20th/21st Century: London Evening Sale" as the only digital lot in the auction.
Using blockchain, artificial intelligence, and programmable art, Bonaceto proposes an interactive and reflective experience for the public, promoting the benefits that Web3 technologies can bring to society through his work.
Meet the Media Guru | Andrea Bonaceto
Thursday, January 26, 2023 7:00 p.m.
Meet Digital Culture Center
Free admission with prior reservation
***
NFT TICKET
With the collaboration of Art Corriere, starting with Andrea Bonaceto's exhibition, MEET offers the community a new way to participate in its initiatives. NFT tickets, real "Artist's posters", give access to the exhibition and all the services and events that MEET offers during the period. In addition, by purchasing this NFT ticket, you are entitled to an exclusive meeting with the artist and a reserved seat in the Theater at his Meet the Media Guru talk scheduled for Thursday 26 January 2023, 7 pm.
To purchase the NFT Ticket for AB INFINITE 1 by Andrea Bonaceto: artcollection.corriere.it
​