Post
Meeting | Art, science, technology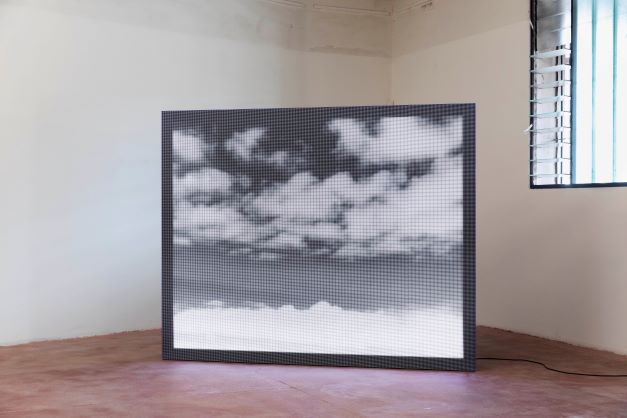 There is a similarity between art and technology and the same link between energy and matter. And this is all thanks to the digital that inextricably links expressive and visual forms with information.
On the one hand, the representation of data increasingly needs the creative input to give strength and comprehensibility to complexity, think of the forms of representation of flows in meteorology and digital geography; on the other hand, art lives a total symbiosis with technology, which has become both matters, think of color, or the forms of three-dimensional modeling with their textures and illumination, and medium: there is no brush, point or lens that is not a digital tool.
The first of the big issues we address with the News Atlas of Digital Art is the relationship between art, science, and technology.
Going beyond the issue of science popularization, talks will cover the relationship between mutual contamination and inspiration, and how this brings forward joint reflection on the challenges of our time. The role of artistic research in business and various models of cross-fertilization for sustainable innovation will also be covered. Light will be shed on new art forms emerging from this in-disciplinary contamination that have their originality of language.
The Meeting is being developed as part of the ST+ARTS initiative with the Regional STARTS Centers Project "Repairing the present" sponsored by the European Commission.
Table coordinated by Fiorenza Lipparini, Managing Partner Plus Value, Milan.
Contribute
— Myrto Aristidou Research Fellow at CYENS CoE and PhD student at CUT
(Cyprus University of Technology), Cyprus
— Christos Carras Executive Director Onassis Foundation, Greece
— Patrizia Cerutti Head of Science Education Programmes – Museo Nazionale Scienza e Tecnologia Leonardo da Vinci, Italia
— Giuliana Cuneaz Artist, Italia
— Christophe De Jaeger Founding Director Gluon, Belgium
— Pablo de Soto Director of LABoral, Spain
— Lorenzo Gerbi Curator Baltan Laboratories, Netherlands
— Rodolfo Groenewoud van Vliet Director In4Art, Netherlands
— Jurij Krpan Artistic Director & Chief Curator Kersnikova, Slovenia
— Veronika Liebi Managing Director Festival Prix Exhibitions Ars Electronica, Austria
— Amanda Masha Co-director and curator Mutant Institute of Environmental Narratives, Spain
— Alessio Rosati Head of Institutional Projects Fondazione MAXXI, Italia
— Stephen Taylor Deputy General manager Area Science Park, Trieste Italia
— Rose Tytgat Project Manager Art Hub Copenhagen, Denmark
— Michel Van Dartel Director V2_ Lab for Unstable Media, Netherlands
— Alexandra Vanhuyse Co-founder Snowball, Belgium
— Maria Xanthoudaki Head of Education – Museo Nazionale Scienza e Tecnologia Leonardo da Vinci, Italia
​