Post
Meeting | Arte, scienza, tecnologia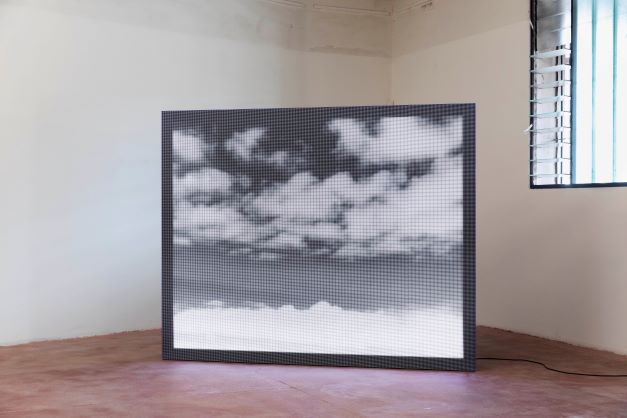 C'è similmente fra arte e tecnologia lo stesso legame fra energia e materia. E tutto questo grazie al digitale che lega indissolubilmente le forme espressive e visive con le informazioni.
Da una  parte la  rappresentazione dei  dati  necessita sempre di  più dell'apporto creativo  per dare  forza e  comprensibilità alla  complessità, pensiamo alle  forme di rappresentazione dei  flussi nella meteorologia e nella geografia digitale, dall'altra l'arte  vive  una  simbiosi  totale con la  tecnologia, che  si  è fatta sia  materia, pensiamo al  colore, o alle  forme della  modellazione  tridimensionale con le  loro  texture e  illuminazione,  sia  medium:  non c'è  pennello, punta  o  obbiettivo  che  non sia strumento  digitale.
La prima delle grandi tematiche che affrontiamo con il News Atlas of Digital Art è il rapporto fra Arte, scienza e tecnologia.
Andando oltre la questione della divulgazione scientifica, gli interventi riguarderanno il rapporto di reciproca contaminazione e ispirazione, e come questo porti avanti la riflessione congiunta sulle sfide del nostro tempo. Verrà trattato anche il ruolo della ricerca artistica nelle imprese e i vari modelli di cross-fertilization per l'innovazione sostenibile. Si farà luce sulle nuove forme artistiche emergenti da questa contaminazione in-disciplinate che hanno la loro originalità di linguaggio.
ll Meeting si sviluppa nell'ambito dell'iniziativa ST+ARTS con il Progetto Regional STARTS Centers "Repairing the present" promosso dalla Commissione Europea.
Tavolo coordinato da Fiorenza Lipparini, Managing Partner Plus Value, Milano.
Contributi
— Myrto Aristidou Research Fellow at CYENS CoE and PhD student at CUT (Cyprus University of Technology), Cipro
— Christos Carras Executive Director Onassis Foundation, Grecia
— Patrizia Cerutti Head of Science Education Programmes – Museo Nazionale Scienza e Tecnologia Leonardo da Vinci, Italia
— Giuliana Cuneaz Artist, Italia
— Christophe De Jaeger Founding Director Gluon, Belgio
— Pablo de Soto Director of LABoral, Spagna
— Lorenzo Gerbi Curator Baltan Laboratories, Paesi Bassi
— Rodolfo Groenewoud van Vliet Director In4Art, Paesi Bassi
— Jurij Krpan Artistic Director & Chief Curator Kersnikova, Slovenia
— Veronika Liebi Managing Director Festival Prix Exhibitions Ars Electronica, Austria
— Amanda Masha Co-director and curator Mutant Institute
of Environmental Narratives, Spagna
— Alessio Rosati Head of Institutional Projects Fondazione MAXXI, Italia
— Stephen Taylor Deputy General manager Area Science Park, Trieste Italia
— Rose Tytgat Project Manager Art Hub Copenhagen, Danimarca
— Michel Van Dartel Director V2 Lab for Unstable Media, Paesi Bassi
— Alexandra Vanhuyse Co-founder Snowball, Belgio
— Maria Xanthoudaki Head of Education – Museo Nazionale Scienza e Tecnologia Leonardo da Vinci, Itali
​