Event
Creative Canada with National Film Board
Celebrating the 75 years of close ties with the best of creativity from National Film Board of Canada
A Canadian leader in virtual reality innovation, the National Film Board of Canada (NFB) produces interactive and immersive experiences that push the boundaries of cinematic storytelling.
On the occasion of the 75th anniversary of diplomatic relations between Canada and Italy, we offer the public a special selection of VR 360° shorts.
After the opening event, the exhibition will be available free of charge from Thursday to Sunday, from 3pm to 7pm.
The title
Gymnasia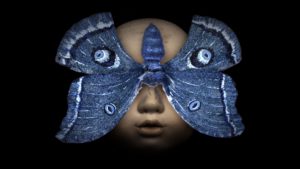 Wearing the visor, you have the opportunity to enter the quiet of an abandoned school, in Gymnasia: a place where the ephemera of a lost childhood await you. Recall the particular sights and sounds of a child's world through the echoes of ball games, school lessons and choir recitals. Gymnasia revives memories of those forgotten days, it is a dark, eerie and strangely wonderful dream. It is the first VR experience to induce the elusive anxiety that occurs when the lines between what is real and unreal are blurred beyond belief.
The Orchid and the Bee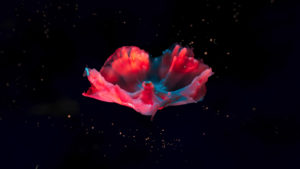 A five-minute VR short film that is a true expressionist ode to life's struggle for existence, explored through a chain of genetic love stories.
Blind Vaysha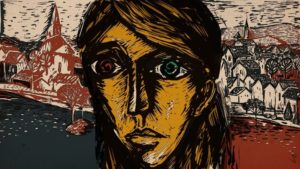 Vaysha is not like other little girls: she was born with a left eye that only sees the past and a right eye that only sees the future and cannot live in the present. Should she have to gouge out one eye in order to live in the temporal reality of the other? Or is she condemned to perceive the world from this perspective?
Museum of Symmetry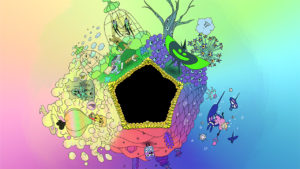 "There are no rules here. Just have fun!"
It's part invitation, part challenge. A fearless mistress of the game welcomes you to a delightfully disorienting pleasure dome inspired by geometry and nature, and equipped with infectious dance rhythms. What happens next is like swimming in a poetic rainbow juice.
Biidaaban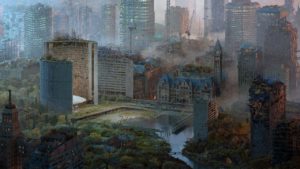 Toronto's Nathan Phillips Square is flooded. Its infrastructure has joined the local fauna: mature trees grow through cracks in the pavements and creepers cover the south-facing walls. People commute by canoe and grow vegetables on the roofs of skyscrapers. Urban life is thriving.
Agence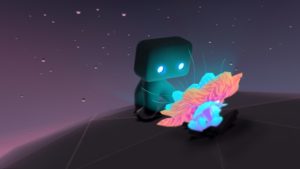 It is an interactive experience that puts the fate of artificially intelligent creatures in your hands. In their simulated universe, you have the power to observe and interfere. Maintain the balance of their peaceful existence or throw them into chaos as you move from planet to planet. Watch closely and you will see them react to each other and their emerging world. Once you meet the Agents, their story will never be the same again.
​