Post
Urban Phygital Lab | The project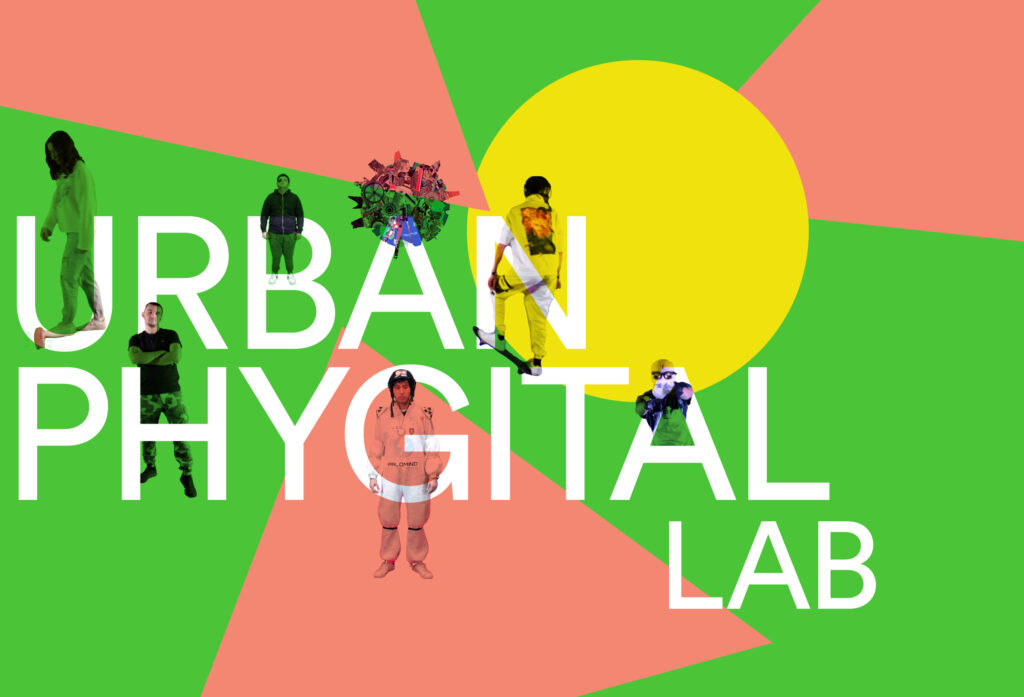 Urban Phygital Lab is a cultural regeneration project promoted by MEET Digital Culture Center, which involved 2 schools in Milan, in Porta Venezia and Corvetto, called to imagine the future of the neighborhoods, thanks to the opportunities offered by augmented and virtual reality.
Students from the 4th Asia classes of the Schiaparelli-Gramsci Institute in Porta Venezia and the 5th D class of the ITSOS Albe Steiner in Corvetto participated in workshops with creatives, artists and programmers-Bepart, Sara Tirelli and AnotheReality-learning how to develop creative ideas through digital languages.
Through photo reports, interviews and conversations with associations and residents, students explored the neighborhood, imagining the challenges for the next 100 years. At the Urban Phygital Lab, regeneration passes through the authorship of teenagers, who give voice to their concerns and hopes through augmented poster art interventions and the creation of virtual worlds.
Boys and girls have imagined uniting the two neighborhoods into a virtual place to live, to continue to imagine and co-create the future: a place to continue to question the challenges of the present and the future. The Urban Phygital Lab world on VRChat platform is a hybrid, virtual neighborhood that creates a bridge between Corvetto and Porta Venezia, where students' ideas and works can meet.
On Thursday, June 9, the final showcase, an exhibition event of augmented poster art and virtual worlds, was held at MEET. The showcase not only involved project participants-students, faculty, digital professionals and artists-but opened its doors to the public with the aim of raising awareness of sustainability, inclusion, beauty and urban regeneration through digital.
Urban Phygital Lab is part of the European New European Bauhaus project initiatives, a creative and interdisciplinary initiative connecting the European Green Deal to our living spaces and experiences.
The New European Bauhaus initiative invites all of us to imagine and build together a sustainable and inclusive future that is beautiful to our eyes, minds and souls. Beautiful are the places, practices, and experiences that are:
Enriching, inspired by art and culture, responding to needs beyond functionality.
Sustainable, in harmony with nature, the environment and our planet.
Inclusive, encouraging dialogue across cultures, disciplines, genders and ages.
Urban Phygital Lab confronts the New European Bauhaus (NEB) on values :
NEB VALUES (AESTHETICS AND QUALITY OF EXPERIENCE BEYOND FUNCTIONALITY)
The project has an important focus on creativity as a tool for urban regeneration: young participants are supported by digital artists to design and create artworks that express their ideas/needs and visions of regenerating their neighborhoods to make them a better place to live.
This also means bringing beauty to the spaces where it is most needed.
Aesthetics nourishes and embraces the whole process:
– as an educational process where beauty is a language to learn and communicate with each other, also becoming a perspective to see things differently, to bring beauty into the lives of young people so that they can see the future of their places with new eyes
– as an artistic process to create projects, ideas, objects-young participants will work with digital artists who will guide them through digital languages and tools to nurture creativity
– as the final set up of a showcase that will present the works to citizens.
NEB VALUES IN TERMS OF INCLUSIVENESS
The project is dedicated to young people, giving priority to those living in contexts at risk of social exclusion (poverty, immigration, gender exclusion..). They come from two complex neighborhoods in Milan:
Porta Venezia is one of the most multiethnic in Milan with diverse communities: Italian, African, Latin American. Porta Venezia is the neighborhood that symbolizes diversity, being also an LGTB hotspot making it trendy, exuberant, vibrant, with a lively nightlife. One of the neighborhood's landmarks is Piazza Oberdan, where the MEET center is located. Despite recent regenerations, it is an area at risk of degradation, with problems of drug dealing and homeless bivouacs.
Corvetto is a popular and multiethnic suburban neighborhood, with about 70 ethnic groups, which has been experiencing a slow but steady regeneration in recent years; however, it also has elements of fragility. In addition to the problem of decay and squatting, incidents of crime, drug dealing and social polarization are frequent.
NEB VALUES IN TERMS OF SUSTAINABILITY
Sustainability runs through the project from three perspectives:
First, as one of the issues the young people involved speculate on in the creative process, for example, reflecting on how to improve air quality and the use of green spaces and resources in the 2 neighborhoods involved;
Second, enhancing an existing project/event – funded by the Italian Ministry of Culture – that is very consistent with the New European Bauhaus and does not imply the use of additional resources/materials/efforts; in this regard, the project involves schools and urban laboratories where the digital tools necessary for the preparation of the AR and VR art showcase are already present so as to enhance them by avoiding the rental/purchase of additional digital tools;
Third, as a practice we adopt in organizing the activities, such as organizing the workshops in the place where the young participants live, avoiding transportation, using low-carbon materials.
GLOBAL-LOCAL, TRANSDISCIPLINARY, PARTICIPATORY
The project has a high interdisciplinary component that blends technology, creativity/art, urban regeneration and related stakeholders. The 6-month co-creation process behind the final showcase-proposed as a local NEB Festival exhibition-involved youth, teachers, digital creatives, technicians, local associations, local authorities, and citizens. During the first phase of the project, the group of young people involved, supported by MEET facilitators and teachers, went through the neighborhoods together, interviewing citizens, neighborhood associations, representatives of the municipality, and the neighborhood workshop, to gather requests and ideas for urban regeneration. Then, working together with the digital creative they translated the ideas into AR/VR artworks.
Regaining a sense of belonging
The exhibition is the result of reflection done by the young residents. Going around the streets, taking photos and interviews, experiencing spaces with new eyes, they had the opportunity to reclaim their neighborhoods, bringing ideas into the virtual world as a space to experiment and impact reality.
Prioritizing places
Young people in complex neighborhoods need spaces that make them feel like them, where they can interact and feel safe. I n this way, neighborhoods at risk of degradation can find new ways of beauty and well-being, and at the same time, young residents can find spaces where they can live out their adolescence in a more serene and conscious way.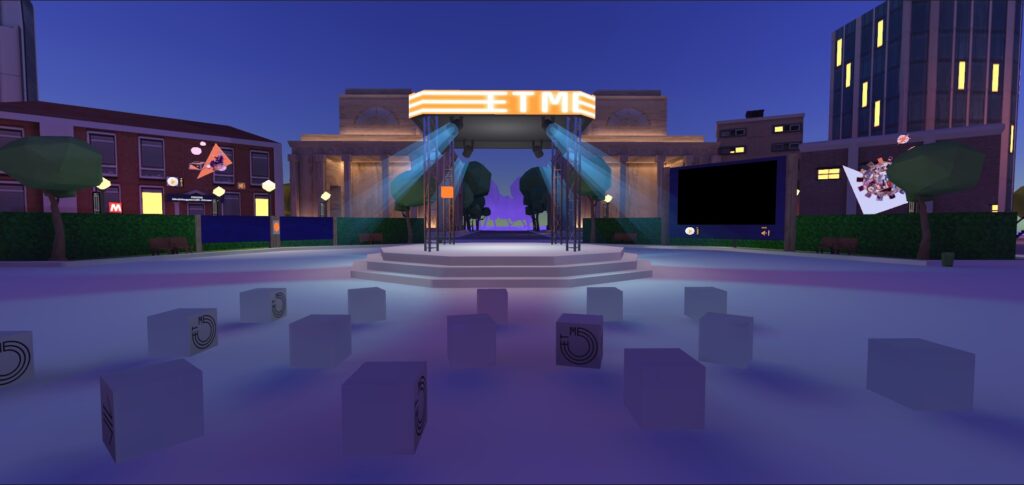 ​