Post
"Restart" – Miao Xiaochun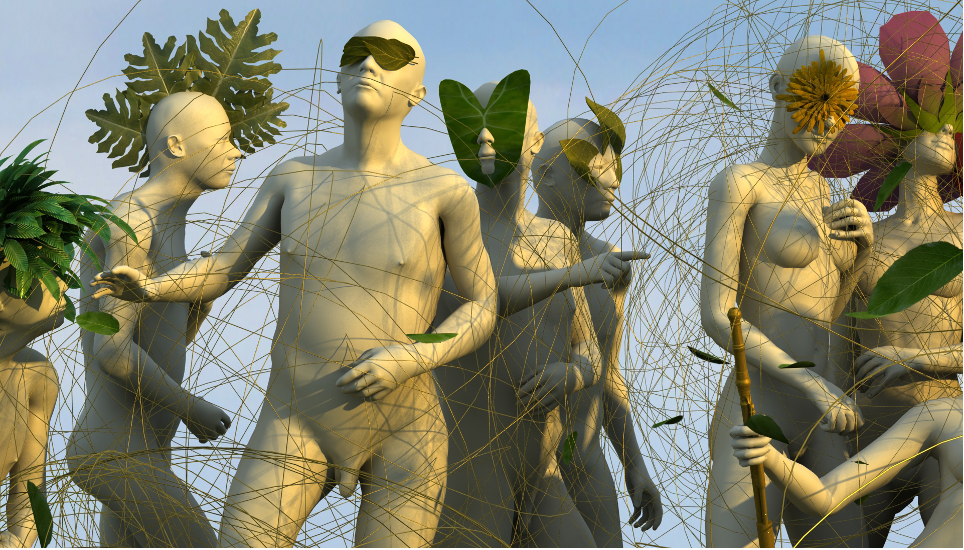 Mr. Miao lives between Beijing and Berlin and has been one of the more influential new media artists of his generation.The video was made between 2008 and 2010. Mr.Miao explores the passage of time in human existence with the score of Beethoven's Missa Solemnis. As Mr. Miao references the canon of western art history, he also explores concepts of the role of cultural and intercultural memory.
Mr Miao has always worked using the figure and specifically his own across mediums. In Restart the artist has replaced all the people in iconic paintings in western art history with a nude 3D model of himself. These figures cross time and space through history in a search for meaning.The artist skillfully fuses  a medley of painting references through time notably by Pieter Bruegel, Botticelli,  Signorelli, El Greco, Goya, Courbet, and Gerricault.  There are also references to Raphael's frescoes and several landscapes from Caspar David Friedrich.The work is a visual feast on the theme of the passage of time and collapsed empires and questions how we all fit into this history. Mr Miao's own body flits across time and space in a constant state of anxiety.
Mr Miao originally made the piece between 2008 and 2010 as a reaction to some fears of the future. Mr. Miao observed, "You  know when I made this work it was to express some anxiety and fear I was having about the future. Now in 2020 when the pandemic happened I realized we are living out this work and I am shocked and have no words to express how disconcerted I am about this".