Post
MEET is a Major Architecture of 2020 by e-architect.com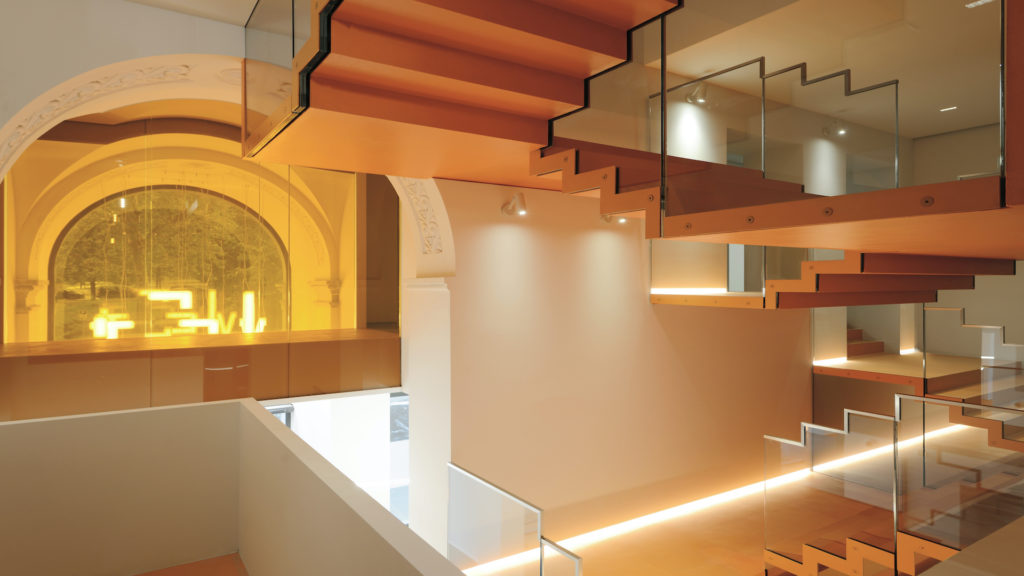 e-architect has selected the MEET building as a final cut of the Major Architecture of 2020 as to say the year's international architecture highlights of the year. «Our parameters? Architecture designs that stimulate, buildings that ask significant questions, designs that show creativity and innovation» comments Adrian Welch, e-architect editor.
e-architect.com has stated that it is deliberately not considering to select any winners. MEET is part of a terrific selection of completed buildings around the world, such as The Opus in Dubai designed by Zaha Hadid Architects; theDepot Boijmans Van Beuningen designer by MVRDV architects in Rotterdam; the iconic Loop of Wisdom made possible by Powerhouse Company in Chengdu and many others. MEET is the only building representing Italy in the Major Architecture of 2020 by e-architect.com.
Our center's facility occupies a historic palazzo at the very center of Milan, which has been fully renovated to be the house the Italian center for digital culture and creative technology supported by Fondazione Cariplo.  CRA-Carlo Ratti Associati and Italo Rota have designed MEET as a way to to investigate the meaning of physical space in an increasingly digitized world.
It argues that architecture should foster unexpected encounters between people, precisely those that are missing in the digital realm. The design of MEET achieves this objective through the "hybridization" of functions – that is, the possibility for any space to simultaneously host different activities. Such a serendipitous endeavor is best expressed by la Scala Abitata, a 15-meter-high vertical plaza, which can seamlessly turn from theater to workspace to meeting area, and serves as the focal point for all the center's daily activities and events.
«What is the role of physical space in a digital world? Today, we continue to live and work in pandemic-induced isolation where almost anything can be done online. At this time, it is vital to use architecture to produce serendipitous moments and help foster new connections – precisely those that rarely happen on the web» says Carlo Ratti, founding partner of CRA and professor of the practice of Urban Technology at the Massachusetts Institute of Technology (M.I.T): «One way to achieve this objective is to overcome any strict division of spatial functions. When every place can serve multiple purposes, it brings together multiple communities, facilitating the generation and circulation of new ideas».
The MEET venue extends over 1,500 square meters (16,000 square feet) across three levels. Among other functions, it will accommodate a reconfigurable auditorium and movie theater, an immersive hall for digital installations, a café, a creative studio, numerous workshop rooms, an open-plan working area and some executive rooms.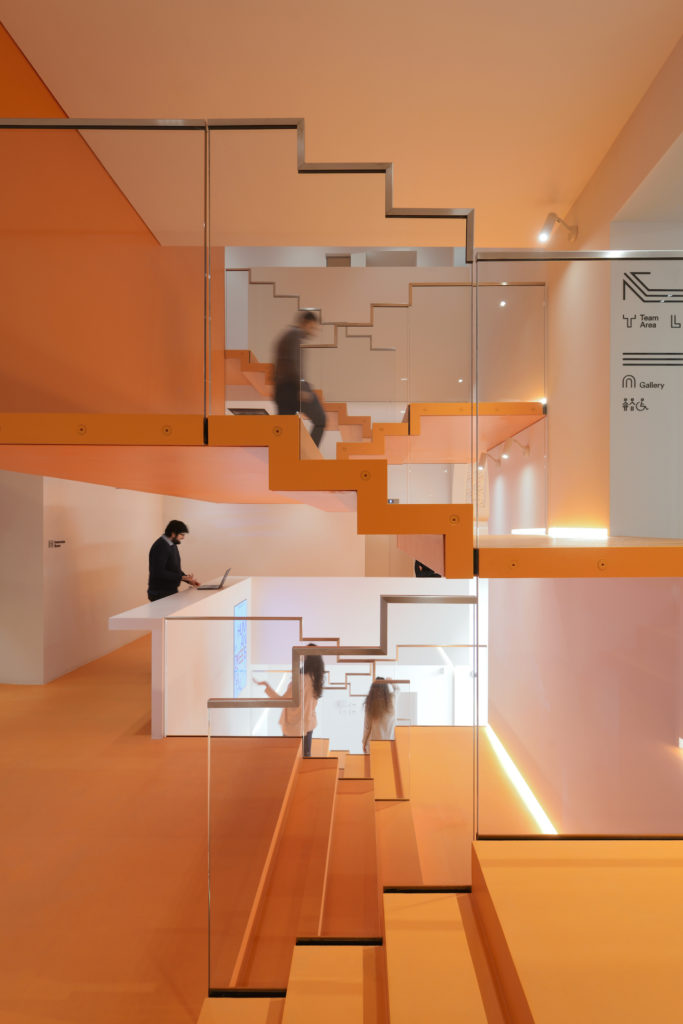 Above, a picture of Scala Abitata, a 15-meter-high vertical plaza designed to bethe core of MEET building.
Picture credits: Michele Nastasi
​