Event
Synapse | with Enrico T. de Paris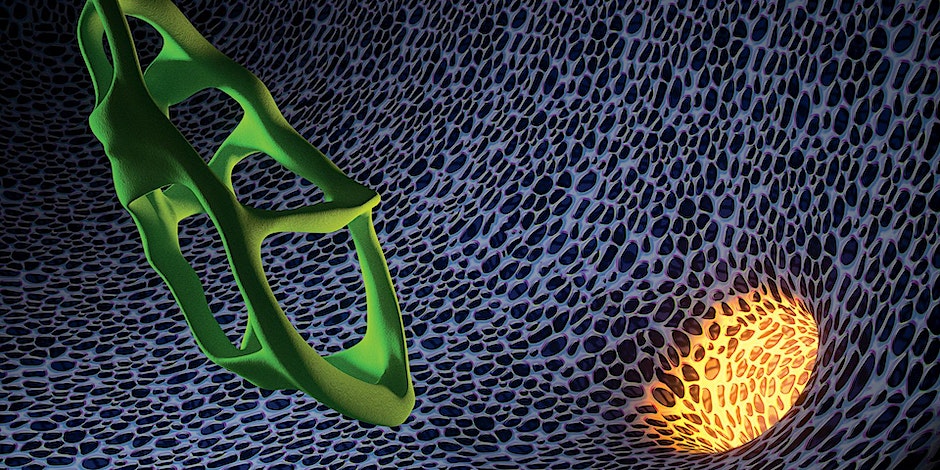 For VR Evenings, MEET presents Synapse, art and performance in virtual worlds, on Thursday, May 25.
The protagonists of the evening are artist Enrico T. De Paris and Vitruvio Virtual Reality studio.
From their collaboration comes Synapse, an immersive work of multiple representations that aims to describe our time, where nature is in grave danger, biotechnology and the power of chemical-pharmaceutical and agribusiness multinationals contaminates the present, thus offering metaphors as a descriptive and foreboding conceptual model.
By plunging into Synapse, a molecular-structured virtual labyrinth, the viewer becomes an active part of the artwork and in turn becomes a work within the work: moving freely among the rooms while coming into contact with surprising human-zoomorphic and organic-geometric hybridizations.
Wearing the viewer and entering Synapse means becoming the creator of one's own path, the author of one's own personal artistic experience as the author of one's own personal existence: both active and passive subjects. A virtual life governed by entirely real laws.
The virtual exhibition is accessible through our VR viewers and includes a performance in which the artist will create a new work within the virtual world.
The event represents an extraordinary opportunity to live a unique and innovative artistic experience in which digital becomes the perfect tool to express creativity.
Enrico T. De Paris is among the most interesting artists who emerged in the Turin scene in the early 1990s. Born in Belluno in 1960, he lives and works in Turin and Venice.
After his first extroversions De Paris has come to make increasingly articulated and complex works of art always posing analytically with respect to the reality around him as an artist who mediates between science and art through technology.
Vitruvio Virtual Reality is a studio with multidisciplinary professionalism that builds its methodology on the dialogue between humanism and technology. Since 2013 it has been engaged in the field of new media arts conceiving and realizing art projects in extended reality, metaverse design and architecture, and crypto art.
By attending the evening, guests will be able to obtain an NFT made for the event.
on May 25 starting at 7 p.m. we will activate a claim page, reachable via QR Code link, to purchase an NFT from Synapse's limited edition collection of 30.
The cost will be 0.0010 eth to which the minting costs will be added.
The claim page will remain active for one week and then until 7 p.m. on 1/06/2023.
​