Evento
Meet the Media Guru online con William Myers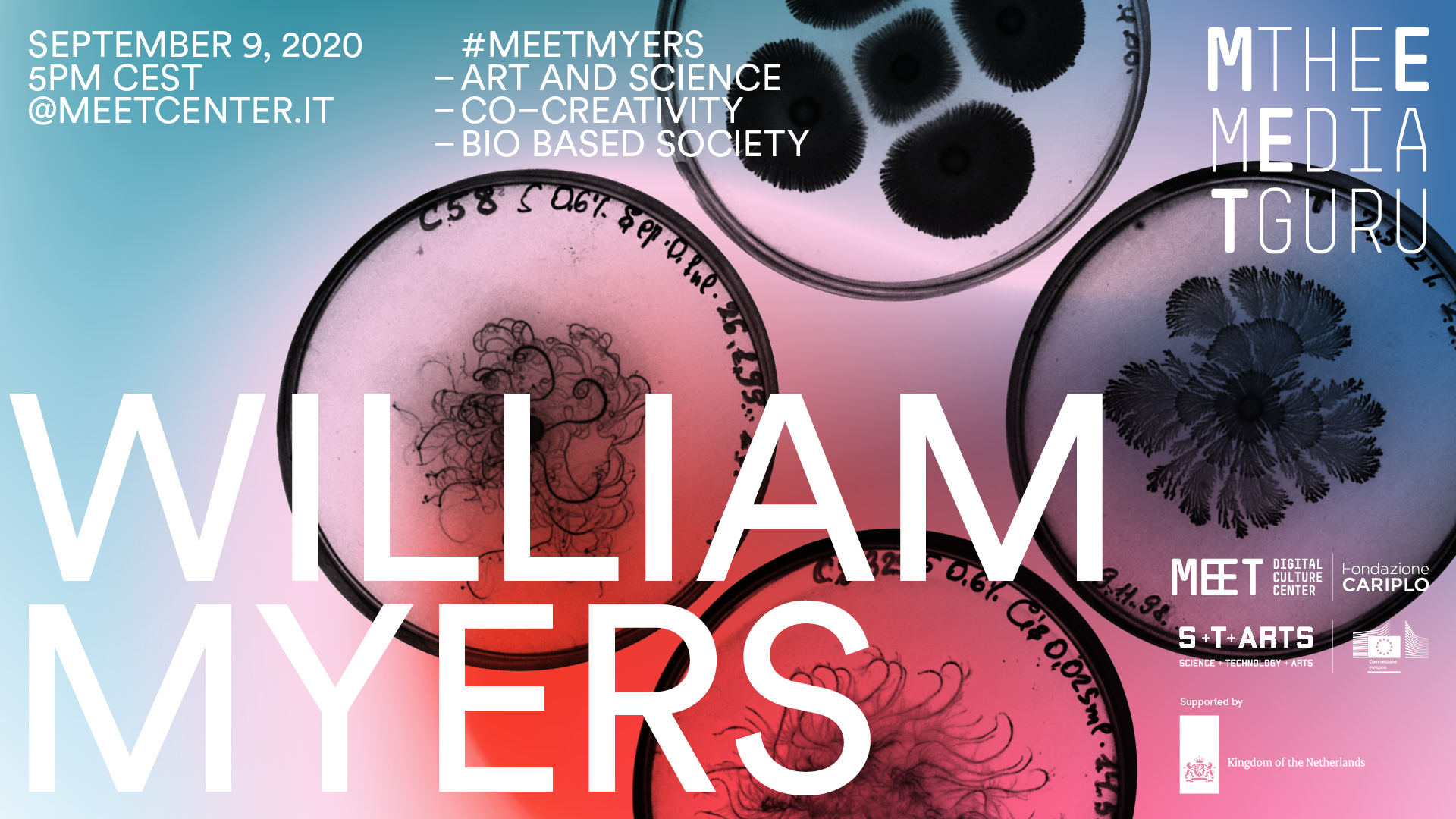 William Myers è il protagonista di un Meet the Media Guru Focus in programma mercoledì 9 settembre alle ore 17, fruibile dal sito di MEET (www.meetcenter.it).
L'incontro mette a tema l'intersezione fra Natura, Arte e Tecnologia grazie all'intervento del curatore e saggista olandese autore dei best seller Bio-Design e Bio-Art, fra i massimi esperti della materia a livello mondiale.
La lecture di Myers si focalizza sulla progressiva integrazione di processi biologici nelle dinamiche sociali e creative del nostro tempo, una transizione che potrebbe portare ad una bio-based society nel futuro, più o meno prossimo.
Quello del 9 settembre è il momento conclusivo di un percorso iniziato in pieno lockdown – guarda qui il Meet the Media Guru Focus online con Myers del 29 Aprile scorso – ed è parte integrante del programma di MEET per il festival Ars Electronica 2020.
L'appuntamento Meet the Media Guru Focus online con William Myers è reso possibile dal supporto dell'Ambasciata e del Consolato Generale del Regno dei Paesi Bassi e rientra nelle attività di MEET in qualità di Regional S+T+Arts Center.
Come partecipare
È semplice, basta connettersi alla Home Page di MEET il 9 settembre alle ore 17 per ascoltare l'intervento di William Myers. La lecture è in inglese e non è prevista la traduzione.
​