Post
Digital technologies for a new European Bauhaus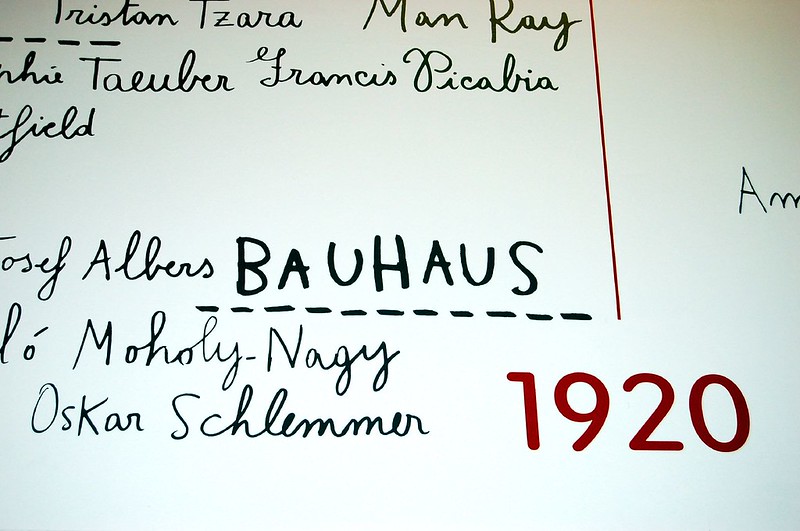 A new European Bauhaus is a "co-creation space where architects, artists, students, engineers, designers work together to make that happen". For the President of the European Commission , Ursula von der Leyen, the integration of art, technology and the industry is an essential resource for the future of Europe.
In the Bauhaus, professionals with different skills and interests used to collaborate by exchanging knowledge, practices and methodologies to stimulate the relationship between architecture and design, on one side, and the production system of the early 20th century. Today , this mutual fertilization can and must be achieved thanks to a creative use of digital technologies.
This is what MEET does by promoting collaboration between businesses and digital creativity. It did so in 2019 and 2020 as the Regional S+T+ARTS Center, the initiative promoted by the European Commission to support the collaboration between science, technology and the arts.
For the S+T+ARTS project, MEET is implementing a very wide range of activities, starting with the Cross Fertilization Lab, organized in collaboration with Assolombarda, to generate innovation by combining the skills and languages of young digital creators and to identify businesses operating in the regional territory of Lombardy, such as Artemide, SKY, the Sapio Group, Tarpini Production, and MyChicJungle, which are cooperating during the design, prototyping and actual production steps.
During the Meet the Media Guru with William Myers, we have disseminated international case histories and research paths on the theme of the relationship between design, art and natural sciences. The role of MEET in S+T+ARTS peaked with the Industries MEET Creativity Symposium, which was attended by artists such as Daan Roosegaarde, Anouk Wipprecht and Koen Vanmechelen, along with curators, researchers, entrepreneurs from all over Europe who discussed emerging trends together.
Co-creation among "architects, artists, students, engineers and designers", as von der Leyen defined it, has always been a MEET asset. During 2021, the structure will develop projects, events and cross-pollination initiatives between companies from different industries and anybody using digital expression languages. Artist Residencies within businesses, approaches to digital creativity for professionals and associations, open calls addressed to artists – defined as 'researchers of the 21st century' by many – are some of the precious opportunities that will be offered to welcome the uncertainty of the time we are living.
The social, technological and economic challenges we are facing require new actions, practices and solutions, and boldness is welcomed.  Innovation is generated by connecting perspectives and sectors that are apparently far from each, as it happens in nature when you hybridize different but complementary species.
​