Post
Meeting | Immersive Art: from virtual reality to metaverses and beyond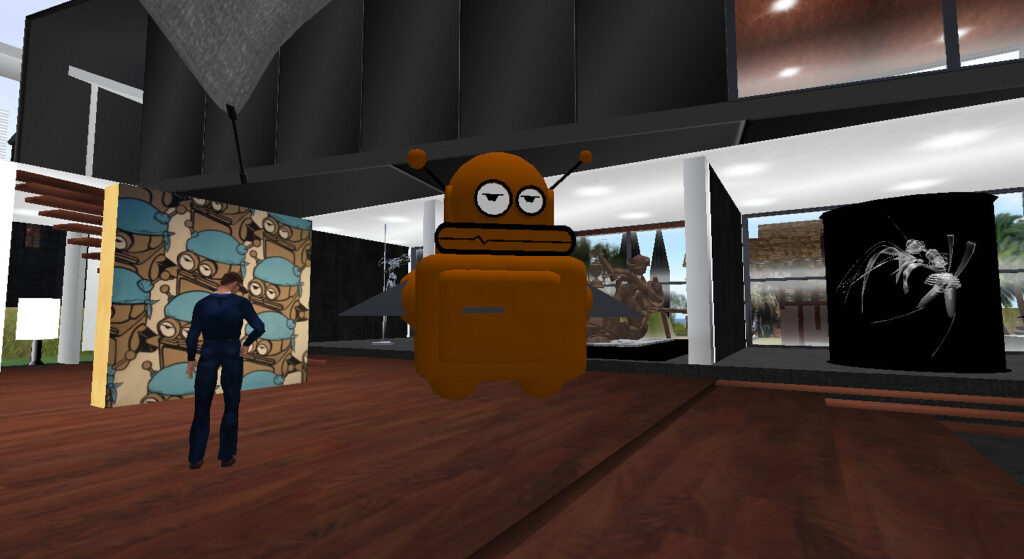 Immersiveness in art is understood as a technology that allows us to have an enveloping perception of it, visually more fulfilling than in "frontal" viewing, or perhaps it would be better to say framed within a frame that defines its limits, and thus a way of fruition.
And it is precisely fruition that is the key with which to interpret the meaning and fascination with immersiveness acts upon us; it is in this mode that a new aesthetic and a new language is developing.
The Immersive Art Table: from virtual reality to metaverses and beyond aims to map the expressive currents that are designing new ways of creating art, as well as new ways of engaging audiences.
Starting from the exploration of the latest technologies, and bearers of new languages, the artists propose various directions and interpretations for a "digital experience" that is increasingly multisensory, participatory, and total.
The different declinations of immersive art, synaesthetic narrative forms, and different languages will be explored: from VR, AR, and XR installations – with or without interface tools – to the transfiguration of space through video mapping, data visualization, Artificial Intelligence, to the creation of works and environments for metaverses.
The coordinator of the table is Maria Grazia Mattei – Founder and President of MEET
Contributions
— Adriano Abbado Artist, Italia
— Chiara Bertini Curator Fondazione MAXXI, Italia
— Mario Canali Artist, Italia
— Antonio Carloni Vice Director Gallerie d'Italia, Italia
— Simona Casonato Media, ICT & Digital Culture Collection Curator Museo Nazionale Scienza e Tecnologia Leonardo da Vinci, Italia
— Andrea Concas Cultural Entrepreneur, Italia
— Stefano Fake Curator, Italia
— Luigi Ferrara Dean at George Brown College, Canada
— Fabio Giampietro Artist, Italia
— Horst Hörtner CTO & Managing Director of Ars Electronica Futurelab, Austria
— Alejandro Martin Head of Innovation at Espronceda Barcellona, Spain
— Mauro Martino Artist, Italia/USA
— Marco Negroni Professor Accademia di Belle Arti di Brera, Italia
— Livia Nolasco-Rozsas Curator at ZKM Karlsrhue, Germany
— Luca Pozzi Artist, Italia
— Claudio Prati Videomaker e Regista, AIEP Ialia/Switzerland
— Italo Rota Architect, Italia
— Anna Tardivel Curator at La Gaîté Lyrique, Francia
— Ariella Vidach Choreographer, Dancer & Teacher AIEP Italia/Switzerland
— Giorgio Vitale Founder Synthesis Gallery, Germany
— Julie Walsh Digital Art Curator, USA
​