Post
Inclusive design for museums. By Corey Timpson
With Corey Timpson the discussion is back on cultural innovation. The date is Wednesday 16 May (7.30 pm) at Triennale di Milano for the second Meet the Media Guru event in 2018. Register here.
After a long stretch as Vice President of the Winnipeg Canadian Museum for Human Rights (CMHR), currently he is a consultant for major international museums; Timpson is one of the leading experts in the world on design applied to cultural innovation. "I have taken my design approach, embodying strong usability and accessibility, to a new level, with an extremely tight focus on inclusive (universal) design" as he writes himself in his website.
His "speciality" is setting up exhibitions or museums whereactive and engaging experiences can be had thanks to creative languages and digital technologies. To do so, he focuses on consistent trans-media design on every support, with seamless narrative and within physical and on-line spaces. The goal is making sure content can reach every person, in its entirety and without exceptions. This is about accessibility to facilities and content, usability across the board and knowledge dissemination outside of museums and exhibitions.
What does it all mean? It means being able to enjoy the experience of a visit, whether in a wheelchair or on foot, with visual or hearing impairment or whether suffering from a neurological disorder. Inclusive design must bear in mind of such variables as age, cultural knowledge and traditionswhich will be different for every visitor. Clearly, a 6-year-old child and a 77-year old lady do not share the same needs, though inclusive museums or exhibitions must speak to both equally. Digital technology is an opportunity to foster this dialogue.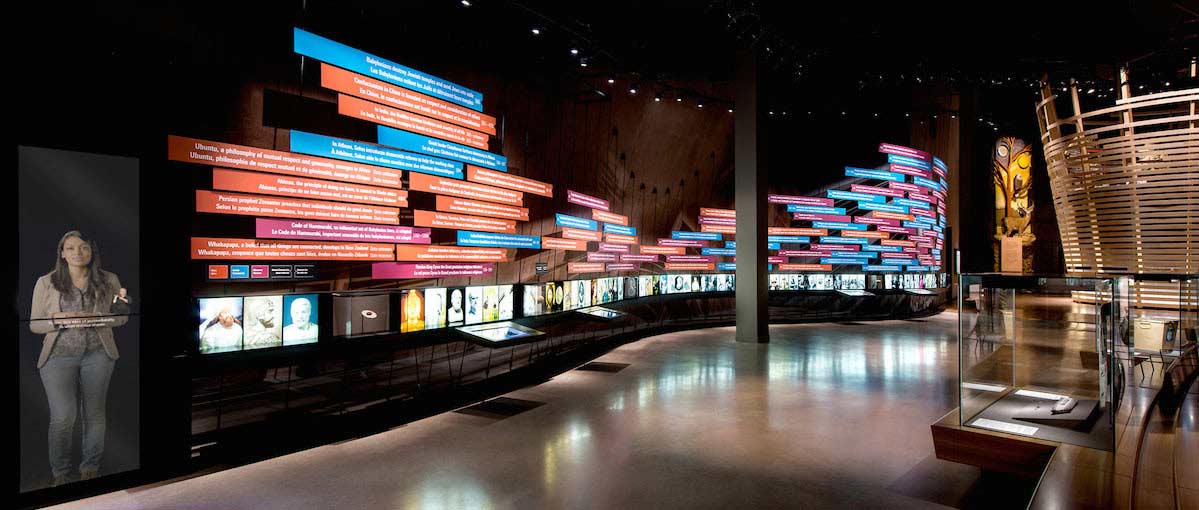 The Canadian Museum for Human Rights was the most important training ground where Timpson leveraged this vision: "I had the opportunity to promote the inclusive design adopted by the museum on an international scale", explains Corey in his website. With its huge size, multi-ethnic population, tens of different traditions and two official languages, Canada is the right Country to test universal, inclusive and integrating design. The products of these efforts were a low-energy application, a simplified audio guide for the cognitive impaired, contents and the website available in English and French, but also in sign language, audio tracks for the visually impaired and, finally, a number of exhibitions and programmes made to suit every visitor.
Recently, the Canadian Museum for Human Rights has published its guidelines on design and accessibility. They are available here. Timpson will tell us about them, and countless international best practices, during the Meet the Media Guru event held under the patronage o the Ministry for cultural heritage and activities and tourism.
​