Post
George Brown College is the educational partner of MEET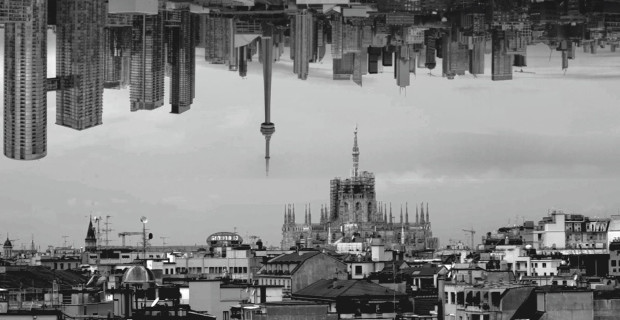 Last February Meet the Media Guru announced the launch of MEET, the Italian Digital Culture Center located in Milan. In this occasion MEET and George Brown College signed a letter of agreement to collaborate on educational and research projects in Canada and Italy. George Brown College and MEET will co-develop initiatives such as design charrettes, Digital Innovation Tours and on-site teaching activities both to be held in Milan and in Toronto and other international exchanges on contents and services.
The official kick off point to this official agreement is the Digifest 2018,  the Toronto's international festival celebrating digital creativity from April 26-28. Presented by the Digital Media and Gaming Incubator at George Brown College, Digifest is a window to the Italian innovation since 2011. Each year Meet the Media Guru brings Italian creative professionals from Milan to Toronto to share their knowledge and skills to a new Canadian audience.
The award-winning artist and information designer Giorgia Lupi will be this year's Meet the Media Guru speaker on April 25 at 6.30pm (Toronto time) at George Brown College Waterfront Campus (51 Dockside Drive – Auditorium | second floor). Register here.
Giorgia is the co-author of the inspirational, data-visualization book Dear Data and the founder of Accurat, a data-driven design firm that has offices in Milan and New York. Devoted to her Italian roots, Giorgia will share her work in data visualization and infographics on a "Data Renaissance" perspective. She uses data to tell human stories in order to make them useful and unique to anyone.
Giorgia Lupi's presentation introduces a larger discussion on technology which will take place over the next two days at Digifest with the theme Hello Tomorrow: Our Creative Cities. Digifest 2018 looks at at how technology is improving our quality of life in cities of the future better through innovative thinking.
MEET and George Brown College collaboration will be also developed through the Future Ways of Living charrette, taking place from April 30 to May 5. This event will challenge participants to imagine the future of creative work in alignment with technological advancement. The results will be sum up in a book, the third of the Future Ways of Living series.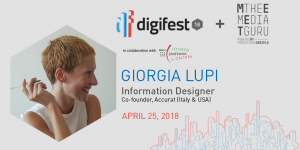 ​