Event
Paul Daugherty | Meet the Media Guru
Paul Daugherty is the Chief Technology and Innovation Officer of Accenture and the co-author of Human + Machine. Reimagining Work in the Age of AI. Join Paul's lecture.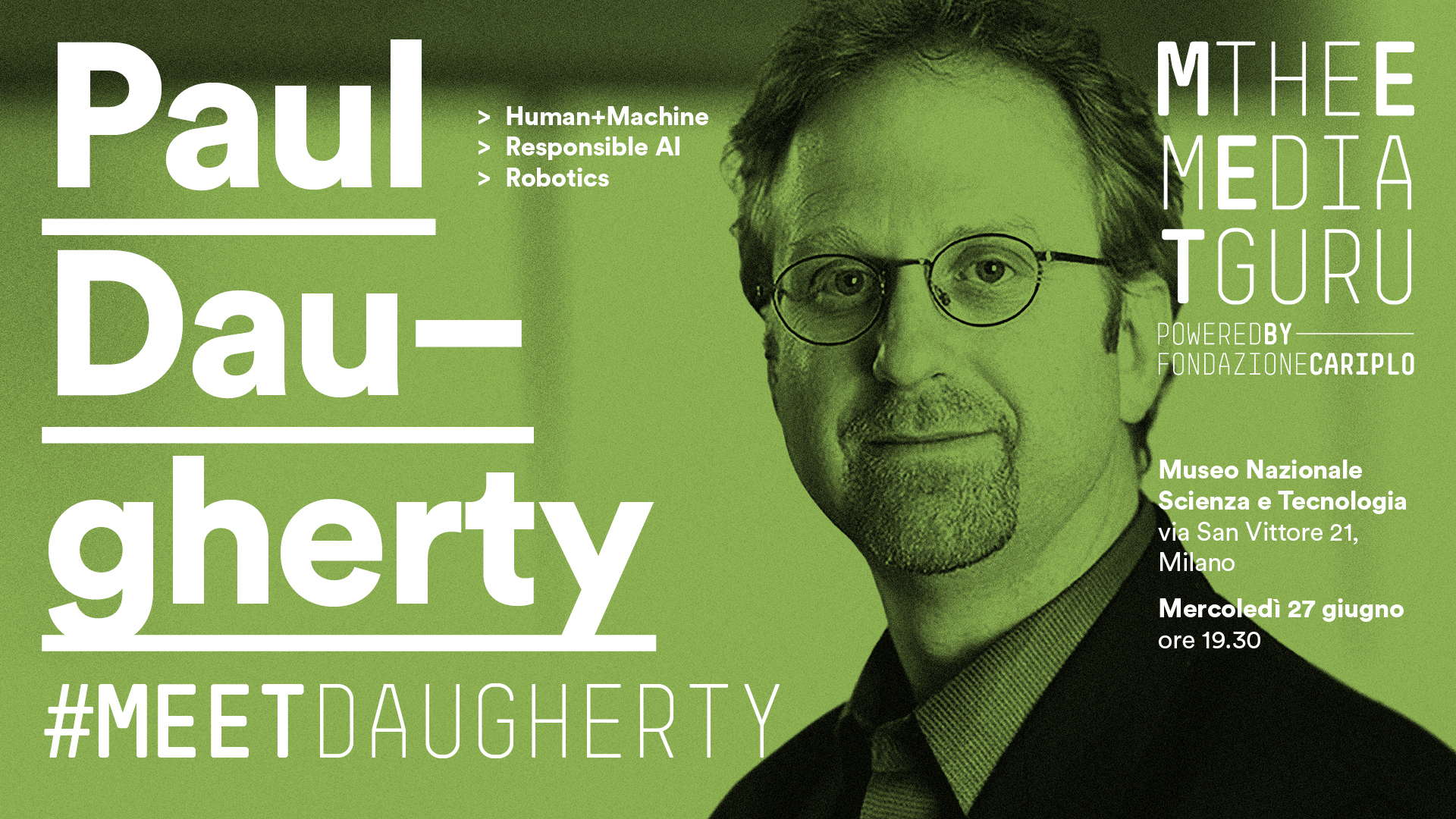 You find us here:
If you cannot join us, you can easily connect on line. Discover more.
Social Cast is the Meet the Media Guru activity that involves institution, people and enterprises to create a network that operates and interacts proactively in the events.
The people that are connected on-line can ask questions, send works, comment and expose their reflections on the evening; at the same time the people attending the evening in the hall are surrounded by and fully immersed in the contents projected and displayed in the surrounding environment. A perfect synergy between real and virtual!
Wherever you are you can participate virtually to the Meet the Media Guru events.
1. Connect
—> before the event, tell us where you will connect from via Twitter (send a tweet to @mmguru with #meetDaugherty) or Facebook (by private message). In this way you will become part of the Social Map, the map that geolocates your presence.
2. Watch
—> follow the live streaming on the "Meet the Media Guru" Facebook page or on the site www.meetthemediaguru.org.
3. Participate
—> comment and share the live streaming. "Add your own place in the hall" by sending us a picture from your workstation; the images, the posts and the tweets will be displayed in the hall and the most interesting questions will be asked during the Question Time.
​