Event
Jeffrey Schnapp | Meet the Media Guru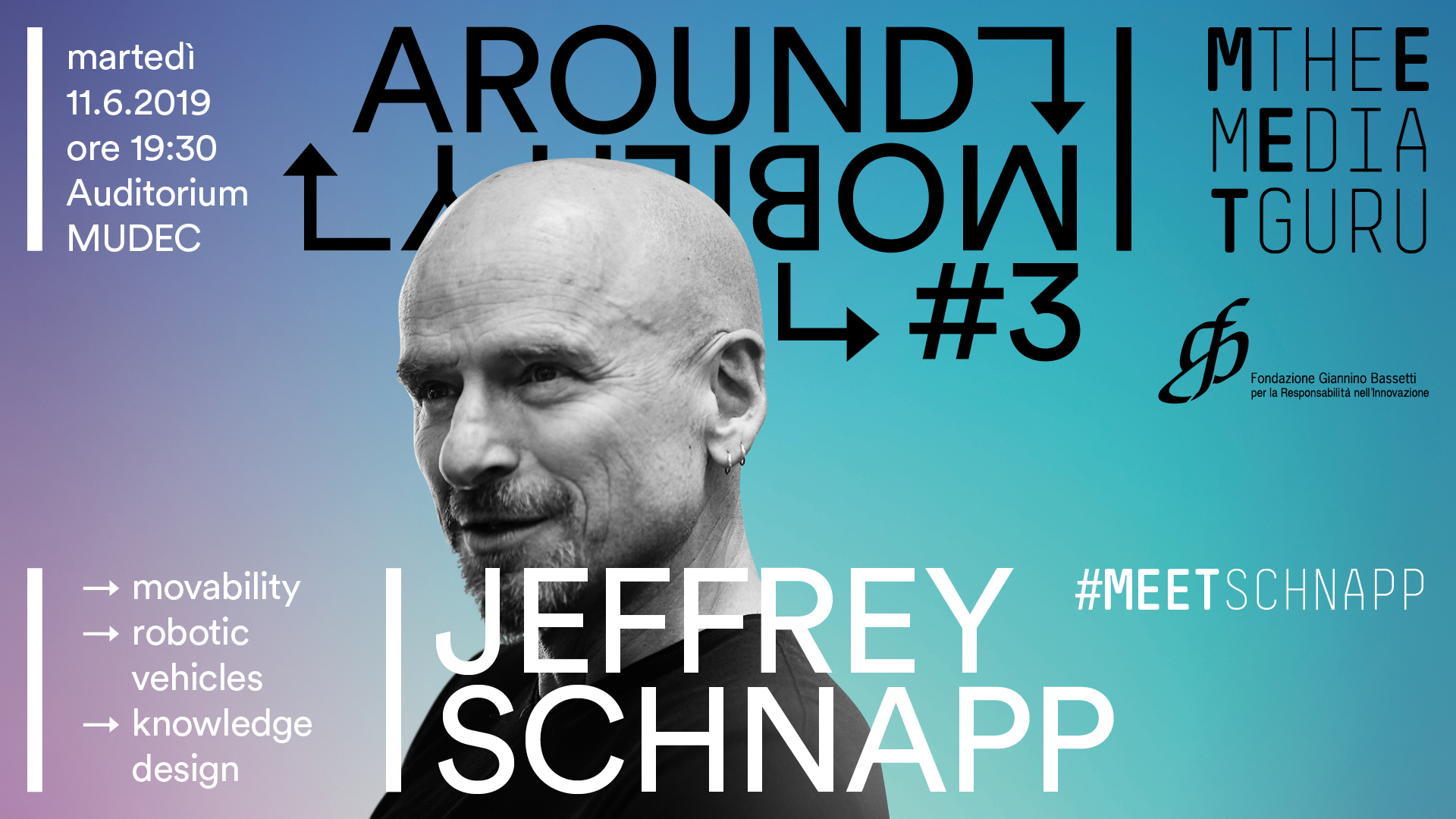 Jeffrey Schnapp is an American designer and humanist. Lecturer at Harvard, where he is also co-director of the Berkman Klein Center for Internet and Society, for thirty years he has worked at the crossroads of digital humanities, knowledge design and media studies. Schnapp is the Chief Visionary Officer of Piaggio Fast Forward and he's currently involved in the design of next-generation robotic vehicles. At the MtMG event Schnapp will talk about movability, a neologism that identifies human-centered mobility.
Meet the Media Guru with Jeffrey Schnapp takes place on 11 June at 7.30pm at the Auditorium MUDEC (via Tortona 56 – Milan) kindly made available by the Municipality of Milan and the MUDEC | Museum of Cultures of Milan.
The meeting is the third appointment of the Meet the Media Guru Around Mobility program, a semester of research and dissemination co-created by MEET and Fondazione Giannino Bassetti which has the support of Repower and Politecnico di Milano. Register here.
​