Event
AUGE – The final chapter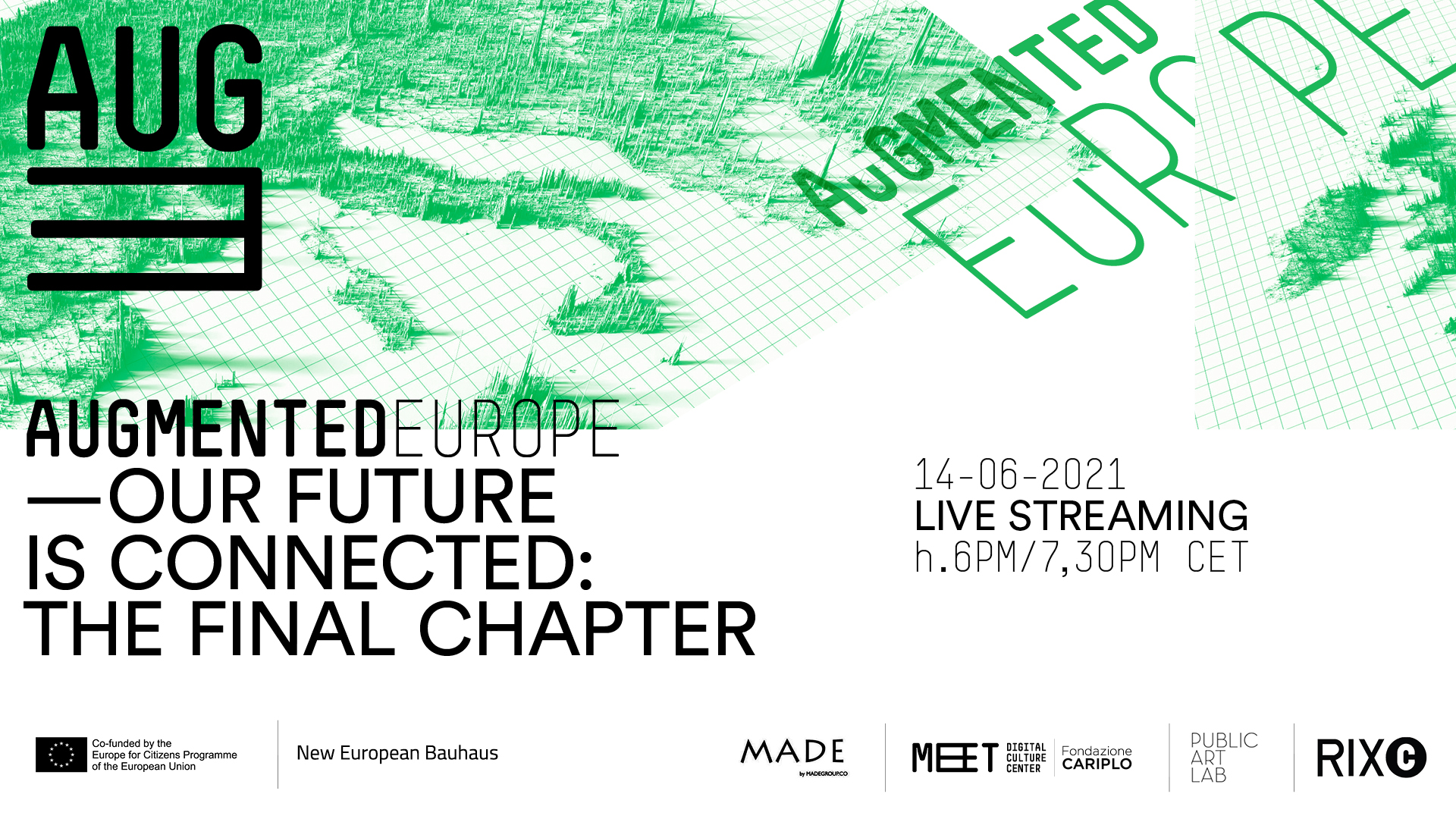 On Monday, June 14, 2021 (6-7:30 p.m. CET), the final chapter of the AugE project was held.
An exchange moment with artists, youth and activists to design together a better future: more inclusive, greener, interconnected.
Our transnational community of 700 young people and facilitators from all over Europe has been engaged to address the key challenges of the future: diversity, climate change, interconnectedness and the future of work.
The meeting took place in a blended form: in presence in Milan, live streaming through Riga, Berlin, Thessaloniki and anywhere else you want to connect.
With us was also there David Blank, and other international artists ready to listen, voice your opinions and share the final celebration moment.
THE PROGRAM
Welcome & Introduction
18,10-18,20
Challenge: Inclusion, equality and diversity for a better Europe
On stage MEET Milano musical performance by David Blank
Challenge: Youths, future and startups
Connecting from Thessaloniki with digital futurist Dimitris Dimitriadis
On stage MEET Milano musical performance by David Blank
18,40-19,00
Challenge: Climate Change, Art and Isolation
Connecting from Riga with the artist Rasa Smite
On stage MEET Milano musical performance by David Blank
Challenge: Connecting People and Places
Connecting from Berlin with the artist Michael Ang
On the MEET Milano stage musical performance by David Blank
19,20 
Closing