Event
AI & Mobility: Society, Arts and Science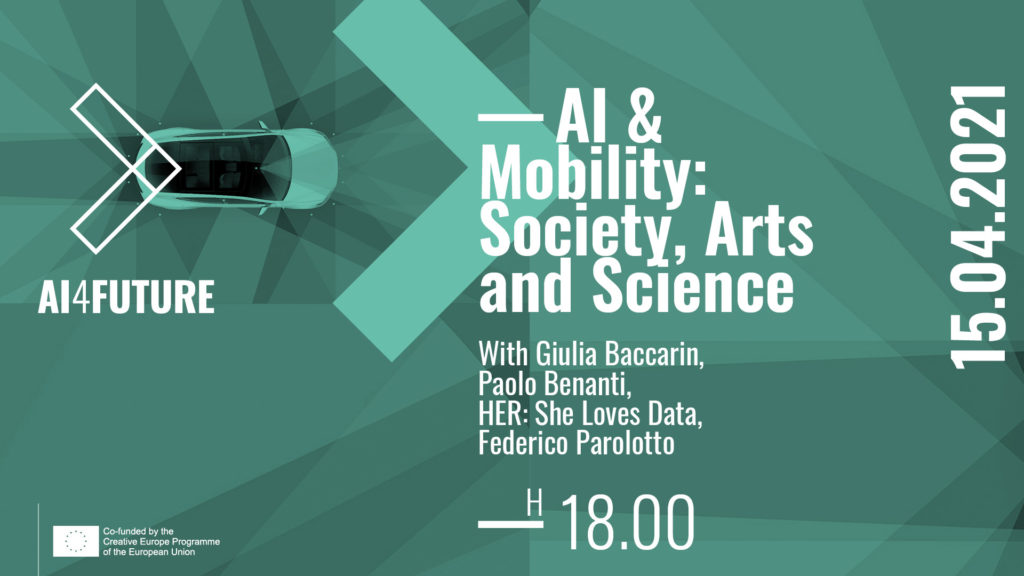 The pandemic has changed mobility, reducing physical mobility and improving digital mobility. The time is up to "walk" what we've learnt. How can Machine Learning and Big Data become tools to foster a sustainable future for transport, enhance inclusive solutions and generate new creative opportunities for the community?
On Thursday 15 April (6 pm CET) the AI ​​& Mobility: Society, Arts and Science panel will tackle these topics with Giulia Beccarin, CEO MIPU Predictive HUB; Paolo Benanti, Professor Pontificia Università Gregoriana; Salvatore Iaconesi & Oriana Persico, Founder HER: She Loves Data; Federico Parolotto, CEO MiC – Mobility in Chain.
The meeting – which will be held in English – is part of the AI4Future Days curated by MEET as part of the AI4Future project.
​