Event
MEET Christmas Party 2022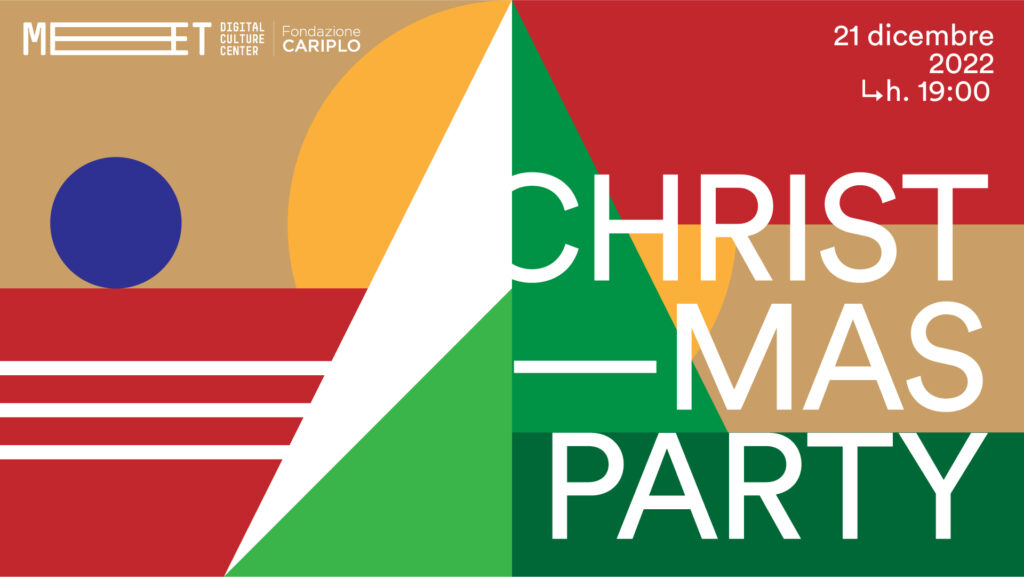 A busy year for MEET! 2022 saw us engaged on so many fronts opened by innovation and digital culture: Metaverse, Artificial Intelligence, NFT art. We met with artists, architects, filmmakers, scientists, musicians, and experts in art and digital innovation. We have collaborated with major national and international institutions to offer the finest digital art exhibitions and virtual reality reviews, all coinciding with the ongoing Web 3.0 revolution that we will be engaged in exploring and deepening in the coming year as well.
We have always tried to offer special and engaging programming, but the atmosphere created at each event has also been possible because of your presence and enthusiasm.
MEET is a special place also because of you!
To all of you who are part of the community of those who have been following us for a long time but also from those who have just met us, we want to dedicate a party on Wednesday, December 21, share a toast to exchange good wishes and especially to look forward to the new year ahead.