Post
AI for CREATIVITY | by Luca Stornaiuolo
A key turning point for authors in the new millennium.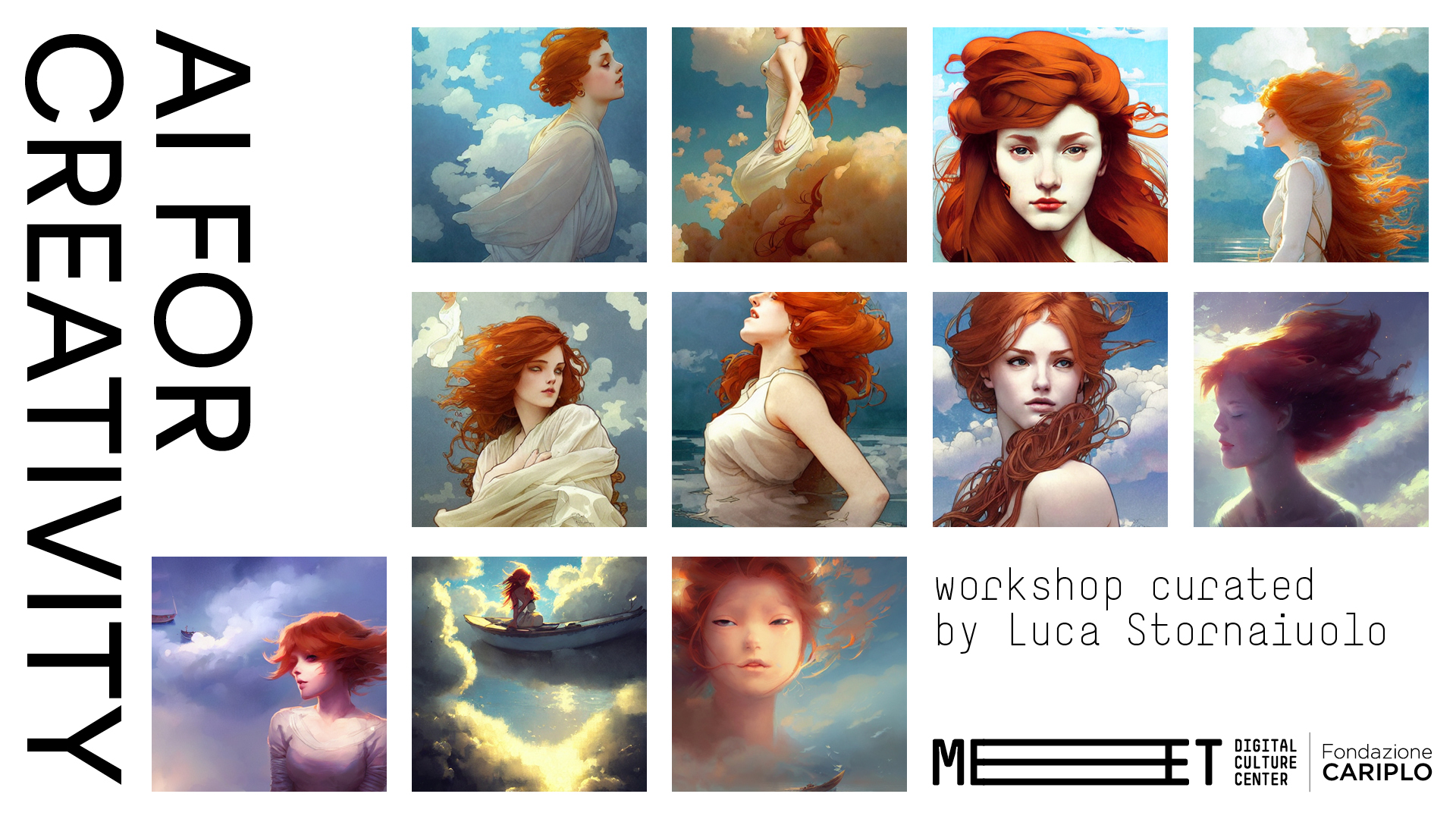 Texts that become images. Algorithms that become communicative and creative partners. The genius of humans is not replicable by machines, but machines can provide us with increasingly accurate representations of our ideas by enhancing our creativity.
This workshop – curated by Luca Stornaiuolo, an expert in generative artificial intelligence – is aimed at professionals in the creative sector and addresses the need for updating on the latest expressive possibilities introduced by artificial intelligence systems.
The workshop lasts 12 hours and is divided into two parts:
The first part lasts 4 hours and presents the state of the art of AI tools for the creative professions and a series of current case studies to introduce concepts, languages and trends that frame the ongoing change.
The second part lasts 8 hours and introduces and experiments with leading creative generation software, delves into and compares modes of use, and explores possibilities for development and impact within the creative professions.
The course will be offered again in four versions dedicated to different types of professions.
Fri 3/2 from 3 to 6 pm and Sat 4/2 from 10 am to 6 pm → Dedicated to art directors, illustrators, cartoonists, graphic designers, painters, artists, photographers
Fri 17/2 from 3 to 6 p.m. and Sat 18/2 from 10 a.m. to 6 p.m. → Dedicated to social media managers, communication managers, marketing managers, advertisers
Fri 3/3 from 3 to 6 pm and Sat 4/3 from 10 am to 6 pm → Dedicated to the world of design
Fri 17/3 from 3 to 6 pm and Sat 18/3 from 10 am to 6 pm → Dedicated to journalists, copywriters, writers, screenwriters.
The price per participant is 149 € for a maximum number of 12 participants per workshop. A certificate of participation will be given at the end of the course.
Here is the link to purchase the course.
​