Evento
Dance the Distance, la coreografia in VR e AR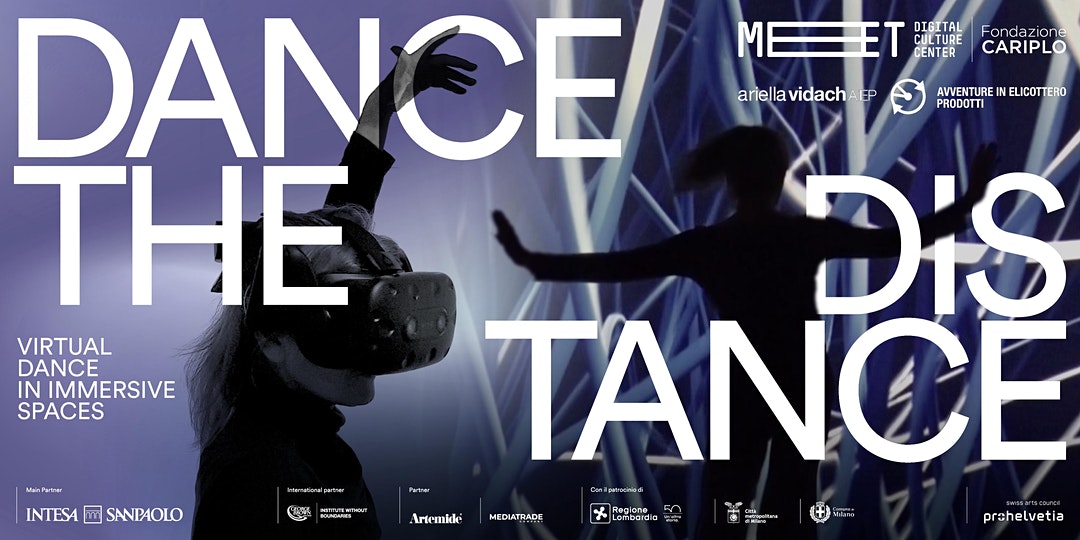 Il 28,29 e 30 ottobre, debutta a Milano in forma virtuale Dance the Distance, la performance della compagnia Ariella Vidach AiEP – Avventure in Elicottero Prodotti co-prodotta da MEET.
Con la coreografia di Ariella Vidach e la regia di Claudio Prati e Ariella Vidach, Dance the Distance propone una sperimentazione coreografica in realtà virtuale e aumentata che, da un lato, dà vita a una compagnia di danza virtuale e dall'altro, mette in scena un evento performativo di natura immersiva che consente una fruizione in presenza e in remoto.
Ideato durante il lockdown per identificare nuove forme di contatto tra le persone, il progetto è vincitore del bando Close distance promosso da Pro Helvetia | Fondazione svizzera per la cultura ed esplora le opportunità aperte dal digitale in una fase che interroga le forme e le pratiche "tradizionali" delle arti performative.
Lo spettacolo verrà trasmesso in diretta streaming il 28, 29 e 30 ottobre dalle ore 20,30. Per registrarti clicca qui.
​