Post
Bookmark! La prossima Silicon Valley
#Innovazione
Distretti, cluster, valley… Ognuno li chiama in modo diverso, ma il significato è lo stesso: ci sono territori in grado di concentrare livelli di innovazione e specializzazione così alti da sostenere la crescita dei più importanti player globali di un settore. Lo si vede soprattutto nella tecnologia: la Silicon Valley è ormai diventata sinonimo di decine e decine di colossi hi-tech ad alto valore innovativo (qui la Mappa) che allo stesso tempo competono e collaborano tra di loro. E non si tratta dell'unico cluster tecnologico esistente al mondo, come confermano i dati del recente rapporto di Ernst&Young "Global venture capital insights and trends 2013".
Come ricorda l'ultimo Business Report di Technology Review, chi è alla ricerca della prossima Silicon Valley farebbe bene a guardare in direzione degli Stati Uniti: tra Bay area, New England, South California e area metropolitana di New York si concentrano gli hot spot con i più alti livelli di investimenti in venture capital al mondo. Il primo territorio straniero è il Regno Unito, seguito da Pechino (si veda questo post), Germania, Israele, Francia e Canada (l'Italia non è pervenuta, almeno in questo report di E&Y).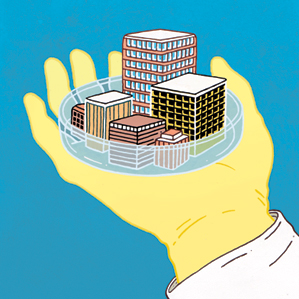 Lo speciale di Technology Review spiega bene come la cultura delle startup stia sostenendo la crescita dell'occupazione negli Stati Uniti. Un dato, questo, emerso con forza anche in Italia secondo l'ultima ricerca "Long Wave" di Assintel Digitale.
At least in the United States, net job growth comes from startup companies, especially the kind that explode from a few employees to several thousand. In technology, those winners have a way of producing more winners. The process reaches critical mass in the web of intertwined companies, resources, advantages, ideas, talent, opportunity, and serendipity that defines a technology cluster.
#Maker
L'idea è di quelle dirompenti, almeno nelle potenzialità. Immaginate una sorta di Ikea a Km 0, con mobili di altissima qualità progettati dai migliori designer del mondo e poi direttamente stampati nel più vicino negozio. Così come vuole il paradigma della terza rivoluzione industriale…
Il risultato è AtFab, progetto lanciato su Kickstarter che si propone di lanciare un nuovo modello di  "distributed manufacturing", in grado di ribaltare gli attuali metodi di produzione e distribuzione, come spiega la webzine Fast Company:
Imagine, for example, the usual way that a chair from IKEA arrives in your home. First the materials are sourced from all over the world, then shipped to factories for refining and (partial) assembly, and finally they're distributed to retail outlets. All that shipping has a huge cost in energy and, ultimately, dollars.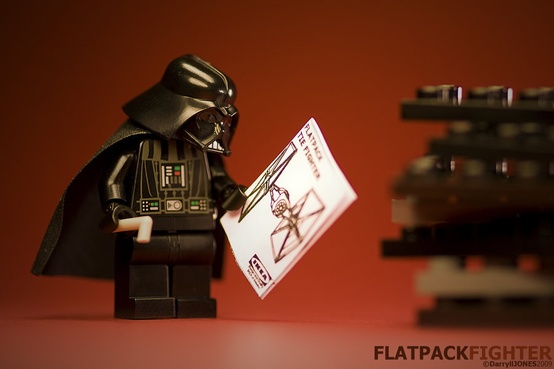 Al contrario, AtFab
plans for their chairs, tables and stools exist solely as "cut files" which can be sent to a CNC router, a machine that can cut any shape out of almost any material, in three dimensions. So anyone with AtFAB's digitized designs can get the parts of AtFAB's furniture cut at a nearby facility, from almost any material that's strong enough, from plywood and plastic to aluminum and steel.
#DataJournalism
L'ultimo post di Monday Note, uno dei migliori blog sull'economia dei media, fa il punto sul giornalismo dei dati, a partire dai Data Journalism Awards consegnati a Parigi nell'ambito della conferenza annuale del Global Editors Network.
Ben 72 i finalisti di questa edizione, tra cui molti italiani, ma alla fine a spuntarla sono state testate come The Guardian (con la visualizzazione interattiva sulle leggi sui diritti gay negli Stati Uniti), Reuters (con China Connected, una applicazione sulle persone che contano di più in Cina), La Nacion (con un progetto di data-investigation sulle spese del Senato argentino).
Tra i 7 vincitori segnaliamo anche il progetto Art Market for Dummies di Jean Abbiateci e Ask Media, che spiega a chiunque come funziona il mercato dell'arte.
​