Libro
Future Ways of Living – Toronto Milan 2015
Future Ways of Living ripercorre le idee e i contributi offerti, tra gli altri, da Lawrence Lessig, Carlo Ratti, Don Norman, Paola Antonelli, Luigi Ferrara, Derrick de Kerckhove per rispondere alla domanda "Come vivremo nei prossimi dieci anni?" nodo tematico della rassegna internazionale che si è svolta nel giugno scorso alla Mediateca Santa Teresa.
Il volume ha un design che privilegia l'aspetto visual ricco di fotografie e infografiche ed è co-firmato da Meet the Media Guru e Institute Without Boundaries | George Brown College di Toronto, ideatori e partner del progetto in un asse fra Milano e Toronto che ha rafforzato il gemellaggio attivo fra le due città dal 2003.
Nelle sue trecento pagine, Future Ways of Living (FWL) ripercorre l'evoluzione dell'iniziativa che ha immaginato in che modo il Villaggio Globale del 2025 potrà essere connesso, efficiente, intelligente, economicamente sano e socialmente responsabile.  Il libro, scritto in inglese, è suddiviso in tre atti – Dialogue, Synthesis eDesign – perché tre sono le tappe attraverso cui il laboratorio sull'innovazione internazionale ha preso forma, come mostra lo schema qui sotto.
​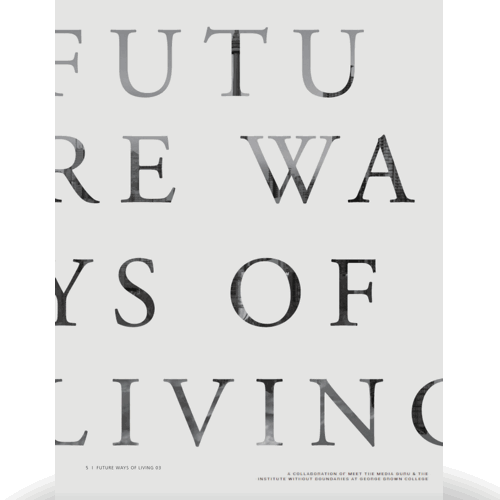 Titolo

Future Ways of Living - Toronto Milan 2015

Autori

Luigi Ferrara e Maria Grazia Mattei

Editore

24ORE Cultura

Anno

2015
Compra
Scopri tutti gli altri libri