Post
Who are the Giovanotti Mondani Meccanici?
Milan is one of the centers of European digital culture. This position is the result of a productive tradition of almost half a century, starting first with editorial and advertising production, then television, and today from the 'disruptive advent of the web, including digital.
But the industrial aspect is not enough to justify the success of the Milanese scene if it were not also supported by a deep-rooted culture of innovation that sustains and nurtures it.
In the years at the turn of the millennium, Milan was part and parcel of the digital movement that was bursting into our lives. The finest experiences from all over Italy were converging in the city. It was the time of the Posse, the counterculture, the Centri Sociali, but also the nascent research laboratories of new university media, underground publishing, avant-garde magazines, and an explosive mix of irreverence and visionary.
Among these, a place of honor is occupied by Frigidaire a magazine of comics, columns, journalistic investigations, music, and more, published by Primo Carnera Editore that published stories by authors such as Andrea Pazienza, Tanino Liberatore, Massimo Mattioli Filippo Scozzari that made it a cult phenomenon in the 1980s, read by anyone who was immersed in that world of "golden vaporware" made up of would-be innovators who imagined an electric and digital world, but who had public telephone tokens in their pockets and listened to music on a Walkman.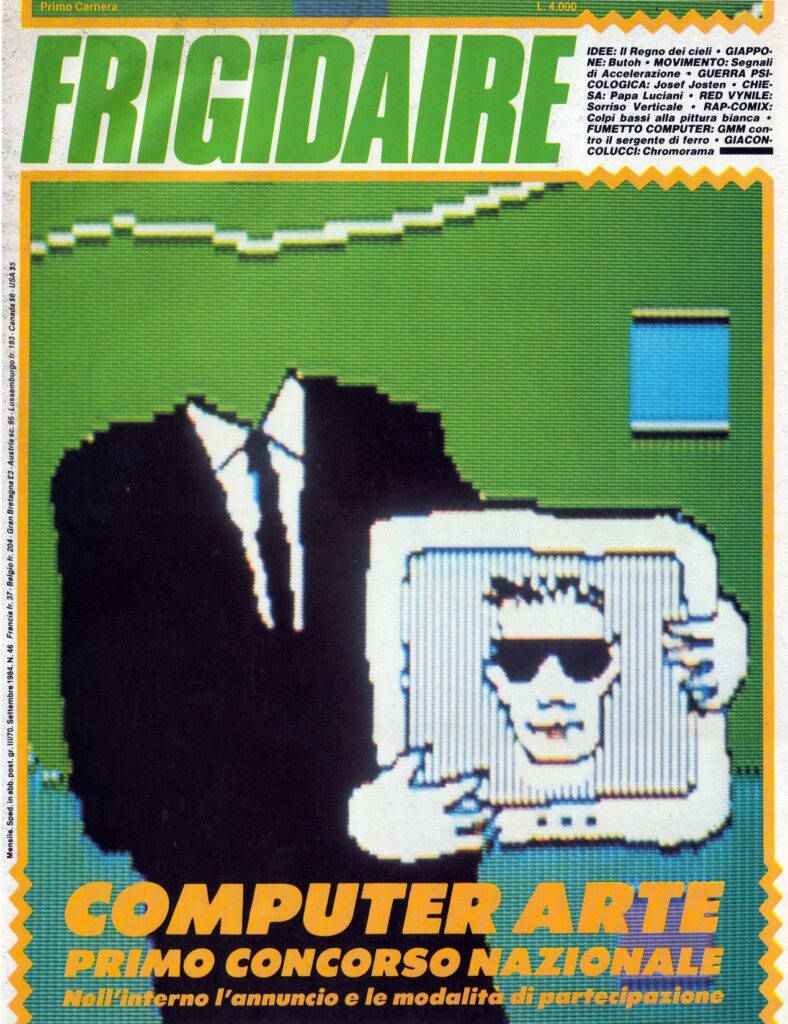 The May 1984 issue first featured the adventures of the Giovanotti Mondani Meccanici in what was the first computer comic, or more accurately "comic-computer" in history. Rough and pixelated, yet edgy, the GMMs were at once villainous and extra glamorous, truly politically incorrect. One could only admire them, and at least in man-in-black style, imitate them.
But who are the GMMs?
They are said to be "three cybernetic punks, a little bit punk, a little bit dark, a little bit dandy, a little bit Huey, Dewey, and Louie."
What is certain is that the story of GMM creators Antonio Glessi and Andrea Zingoni, with their art and very different creative experiences, is perfectly intertwined with today's news, where Metaverse, Generative Artificial Intelligence, and cryptocurrencies are an integral part of our daily life, things dreamed by a generation of creatives and artists, become reality but where it is still necessary, essential to be "hackers of the imagination" to be able to govern innovation away from dark horizons.
Antonio Glessi and Andrea Zingoni will be in Milan at MEET sharing another leg of their adventures this November. With them we will go back to the roots of the new, (the project conceived by MEET that collects the testimonies, objects, posters, but also the ideas that have characterized the advent of new technologies) of which they have been interpreters but above all we will explore the signs that go to the future.
As usual.
​