Event
Ryan Janzen | Meet the Media Guru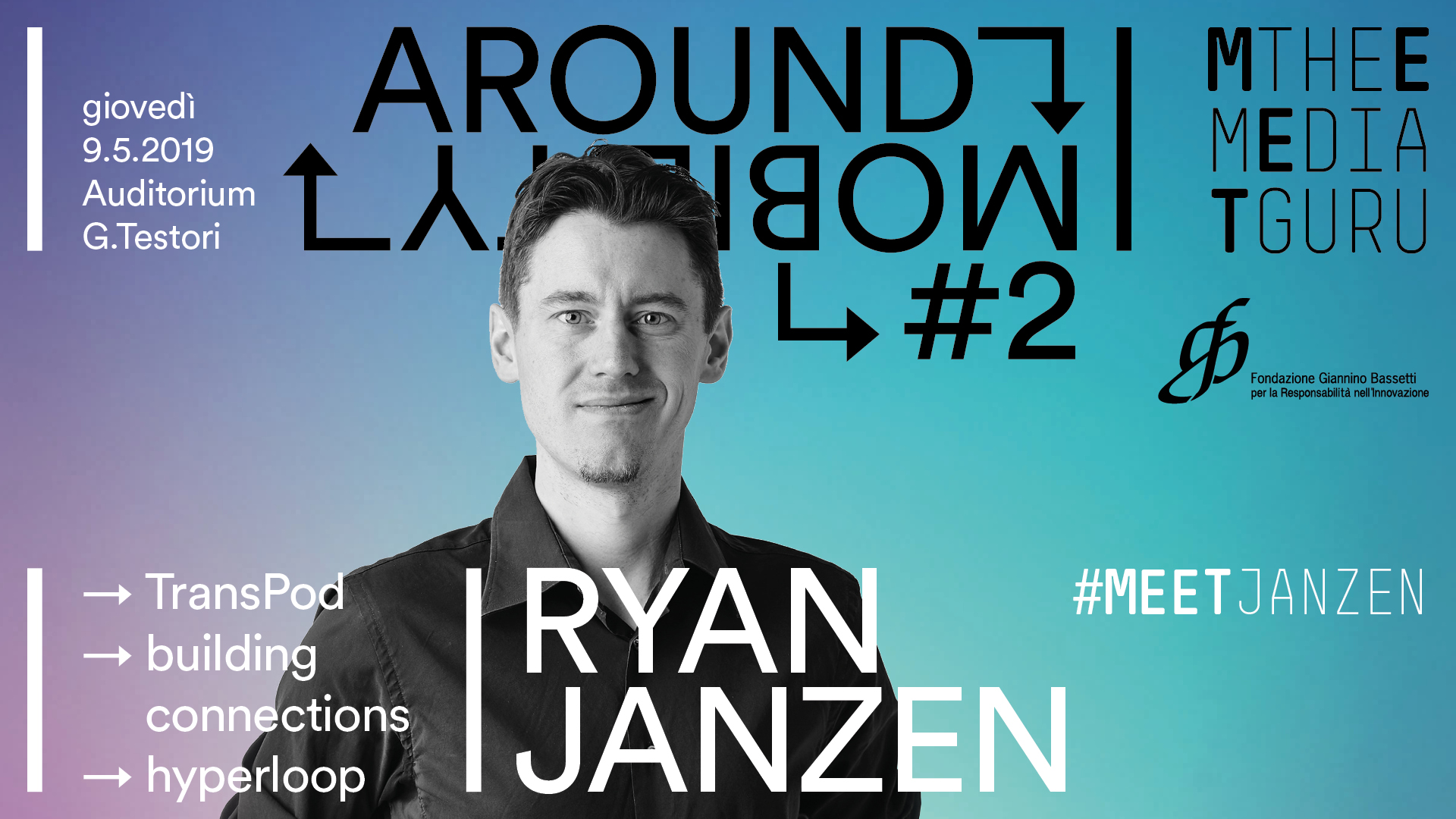 The second Meet the Media Guru | Around Mobility guest is Ryan Janzen, Canadian inventor and entrepreneur, Co-Founder and Chief Technology Officer at Transpod Inc.
At TransPod, he designs a next generation of ultra-high-speed aerospace vehicles, to move passengers and cargo between cities at over 1000 km/h. Janzen is the chief architect of the multi-billion-dollar future system: transportation infrastructure, operations, aerodynamics, propulsion and avionics.
The event is supported by Repower e Politecnico di Milano. Regione Lombardia kindly hosts the lecture.
How to join us:
If you cannot join us offline, you can easily connect on line.
Wherever you are you can participate virtually to the Meet the Media Guru events.
1. Connect
—> before the event, tell us where you will connect from via Twitter (send a tweet to @mmguru with #meetJanzen) or Facebook (by private message). In this way you will become part of the Social Map, the map that geolocates your presence.
2. Watch
—> follow the live streaming (both in Italian and in English) on our Facebook pageor on the Home Page of this site
3. Participate
—> comment and share the live streaming. "Add your own place in the hall" by sending us a picture from your workstation; the images, the posts and the tweets will be displayed in the hall and the most interesting questions will be asked during the Question Time
​