Event
Robotics Summer Camps
Every week Monday through Friday, from June 13 through July 22, MEET offers summer camps for boys and girls ages 6-14 to explore art, science and technology through designing and creating robots.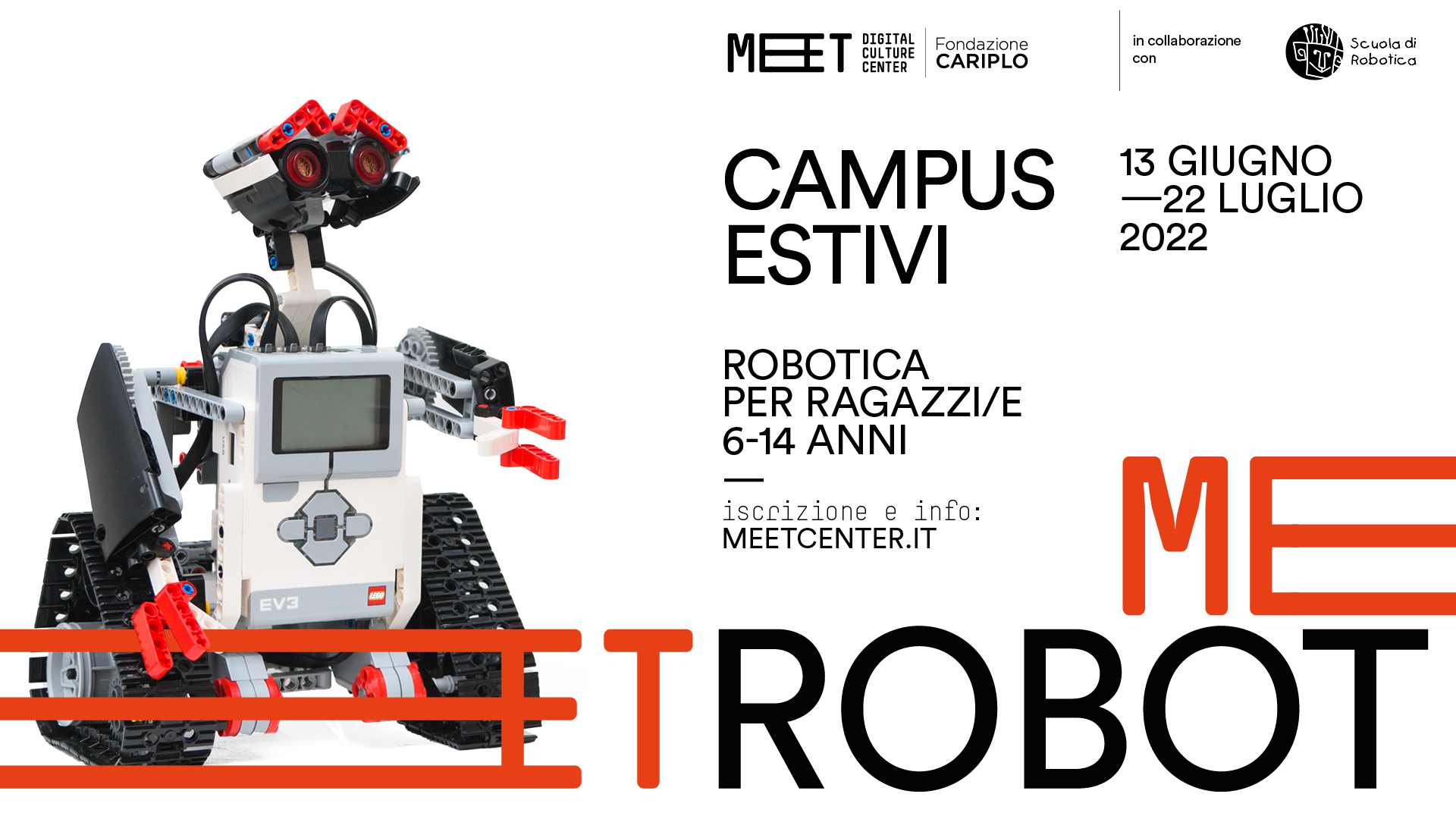 Playing with robots, moving between the underwater world and space, will stimulate creativity, computational thinking and teamwork. The campus is held by Scuola di Robotica, which for more than 20 years has been promoting, at Italian and international level, practical robotics workshops to develop digital skills through play.
Click here to pre-register for free.
Important information
The registration fee for one week of campus is 299,oo euro per participant (VAT included)
No need to bring computers or tablets
No technological expertise is required
Workshop times are 9.00-16.30
Bring packed lunch, water and a snack
For any request or information do not hesitate to contact us at team@meetcenter.it or call 02 36769011
​