Event
Robotics Summer Camps
Every week Monday through Friday, from June 12 to July 21, MEET offers summer camps for boys and girls ages 7 to 13 to explore art, science and technology through designing and creating robots.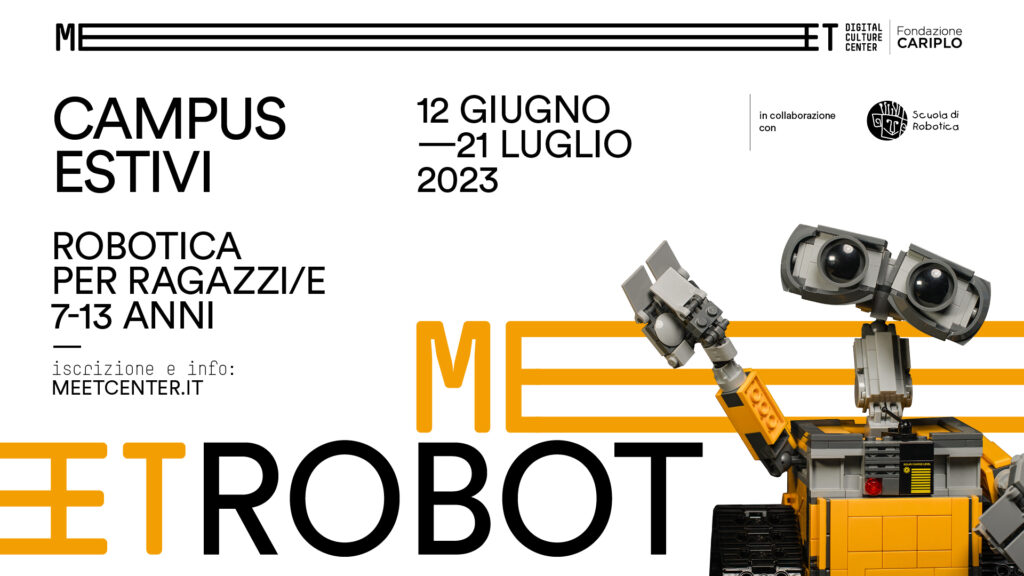 Playing with robots, moving between electric cars and spaceships, will stimulate creativity, computational thinking and teamwork. The campus is taught by Scuola di Robotica which for more than 20 years has been promoting hands-on robotics workshops in Italy and internationally to develop digital skills through play.
Click here to download the program Space Robotics!
Click here to download the program by Save The Planet!
Important information
The registration fee for a week-long campus is 299.00 euros per participant (VAT included)
No need to bring computers or tablets
No technological expertise is necessary
Workshop times are 9 a.m.-4:30 p.m.
Bring packed lunch, water and a snack
For any inquiries or information feel free to contact us at info@meetcenter.it or call 02 36769011
​