Event
Hackatao REMIX ME #4 special event
The REMIX ME art project was born out of the collaboration of the pioneering cryptoart duo Hackatao, together with the law firm Piselli and Partners and curator Eleonora Brizi (Breezy Art), and features over 40 artists on the NFT Makersplace platform.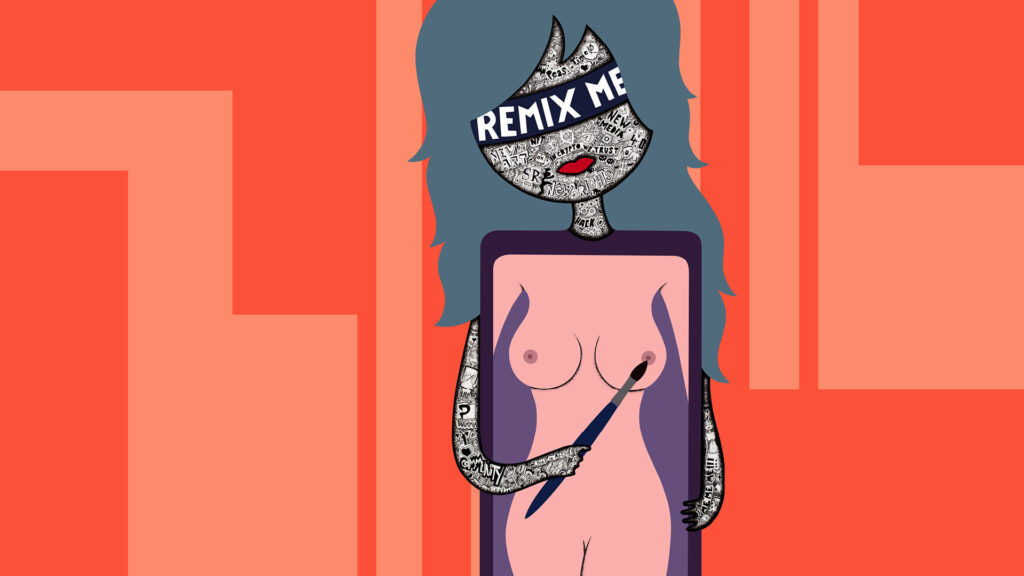 REMIX ME invites the creative community of cryptoart to explore the meaning and implications of remixing a work of art, aware that the phenomenon of 'remix art' is a long-standing one, but investigating it in its manifestation in the world of NFT and their relationship to copyright and royalties. The project does not necessarily aim to provide answers, but rather to initiate (in 2021) and continue to develop (today) debate, confrontation and discussion.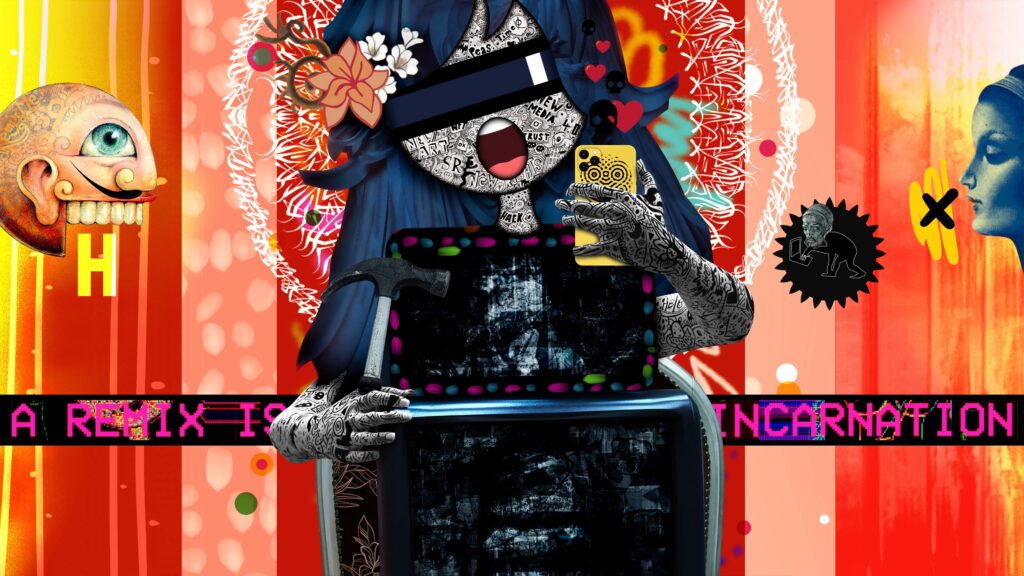 All this through an artistic experiment where, starting from the original Hackatao REMIX ME work, artists and creatives are invited to remix it and give their own vision of the work by participating in three open-calls and suggesting a new perspective on the regulation of rights granted to artists and owners of NFTs. In turn, the Hackatao will remix their work, which will mutate its metadata within the NFT in which it was originally tokenized, using a special smart-contract called "Dynamic Token". An NFT, therefore, mutable over time; a work of art in constant evolution.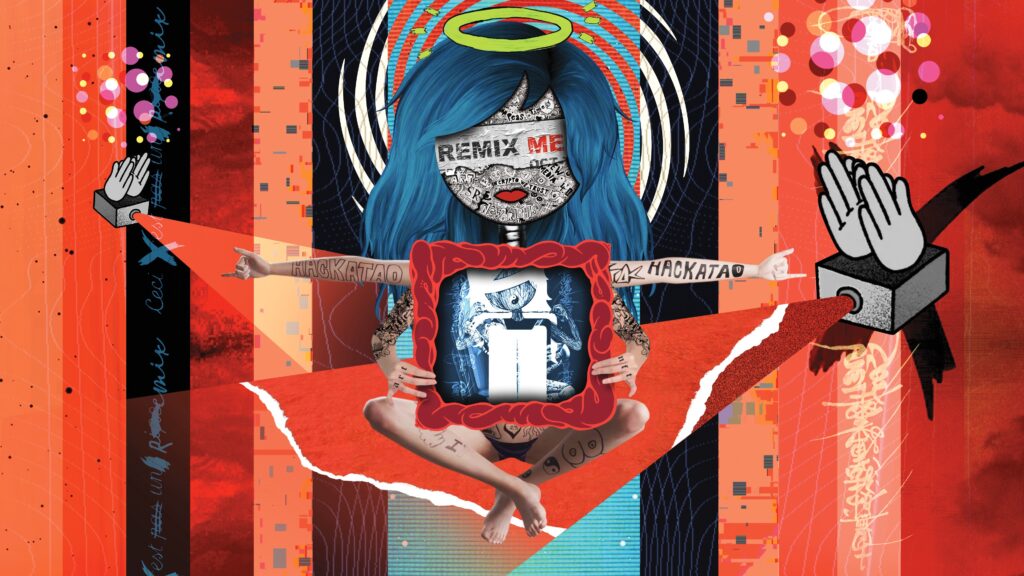 Artistic collaboration, technology, new implications of intellectual property and copyright in the world of the web and blockchain are all topics that will be discussed at MEET in a special evening. In a way, MEET will also be 'remixed' with a geo-localised augmented reality game inside and outside the building. As the event closes, Hackatao will present their latest "Remix of Remixes of Remixes".
See you at MEET on Thursday 9 March, 6.30 pm!
​