Post
ENGAGE – ENhancing Generative Approaches for the Gender Equality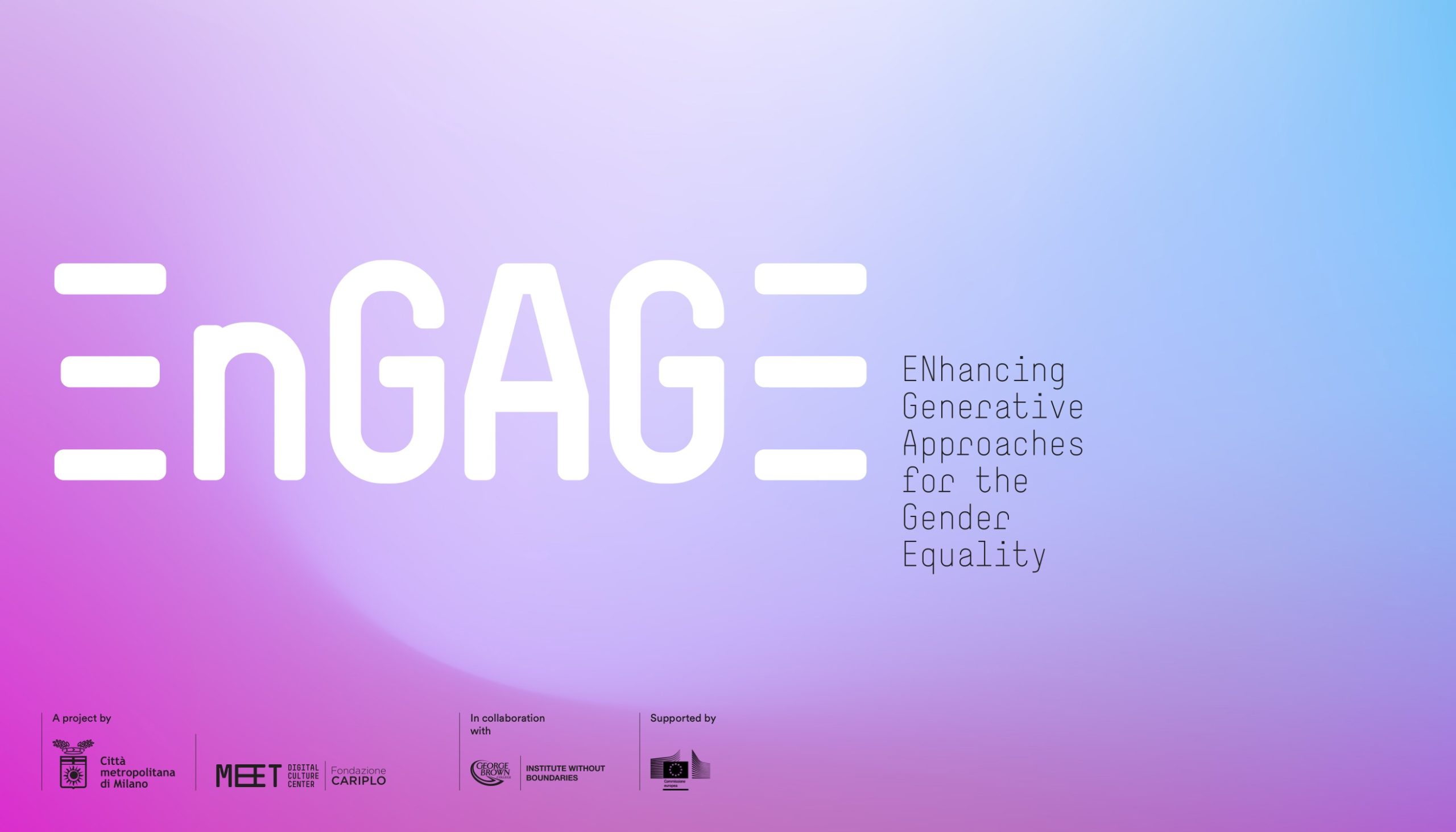 The promotion of gender equality plays an important role both in reducing economic and social disparities and in ensuring the long-term development of the regions, which are the two main objectives of cohesion policy (EIGE).
How can digital become a tool for gender equality in the future of regions and cities, in a context of constant social, cultural, economic innovation?
ENGAGE wants to encourage disruptive visions to be included in the institutional processes of programming of the European funds, in particular regarding:
1) Access to services and infrastructure in urban contexts
2) Access to e-skills and education beyond gender stereotypes (STEAM)
3) Support for employment and retention of women in the labor market, including through the promotion of entrepreneurship.
The aim of ENGAGE is to strengthen the role of citizens and civil society organizations in the implementation of cohesion policy, with a focus on gender equality policies for the 2021-27 programming period, identifying digital as an enabler of inclusive policies and strategies.
ENGAGE will promote a digital-based innovation dimension to enhance inclusion policies in urban contexts, activating multidisciplinary co-creation processes of innovative ideas and strategies as an impetus for the implementation of cohesion policy at national and regional level, in the wake of Goal 5 of the SDGs 2030 Agenda: Achieve gender equality and empower all women and girls.
A collaborative and innovative process of design thinking (called Charrette) will be activated in partnership with George Brown College, for the prototyping of innovative ideas and strategies.
It will also adopt a multidisciplinary approach (STARTS – Science, Technology and the Arts) aimed at creating synergies between different visions and perspectives, involving in a synergistic way representative of the institutional world, creativity, research, technology.
The action is coordinated by MEET through the development of two main activities:
1. Preparation/background
The objective is to involve civil society and associations active in the field of gender inclusion, in order to outline needs, opportunities and strategies, and start the process of generating ideas and visions that can feed the next phase.
This includes 2 online brainstorming sessions, in collaboration with Città Metropolitana di Milano.
2. Implementation/Charrette
The aim is to bring to the table of the institutions ideas and visions that have emerged and start the process of integrating them into the regional planning lines. In this way, a charrette will be organized that will include representatives and officials of the Lombardy Region in order to systematize innovative lines of action to be included in the programming of European funds, regarding the 3 key issues: services and infrastructure/training/work.
Finanziato da: DG Regional and Urban Policy
CALL: Support for citizen engagement in the implementation of cohesion policy
​