Post
Meet the Media Guru Focus is digital first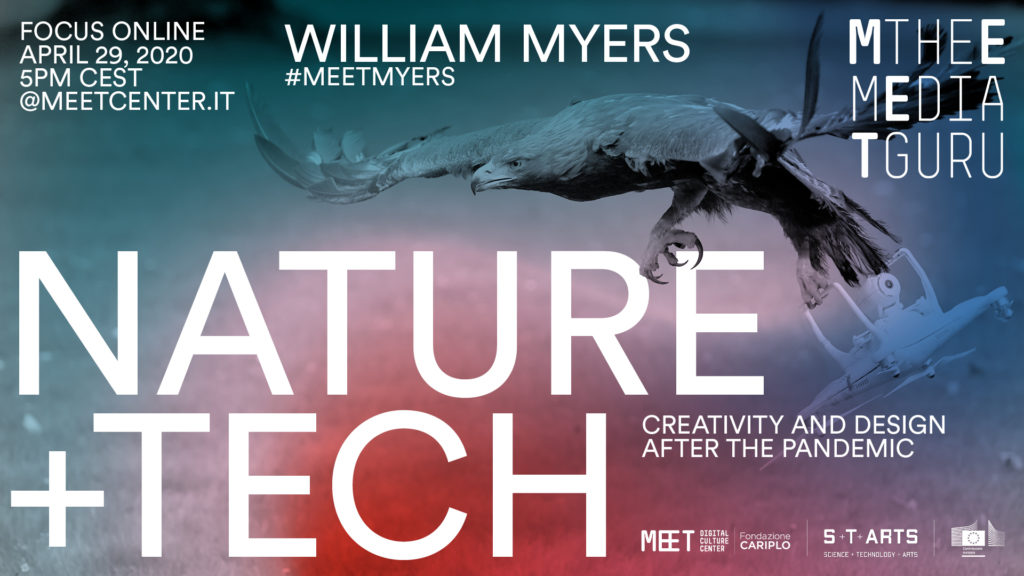 On  April 29 at 5pm (Italian time) William Myers will hold a Meet the Media Guru Focus online on the MEET website.
The lecture's topic is Nature + Tech: Creativity and design after the pandemic. Can technology and biology be brought together in harmony? Are the built and natural environments fundamentally opposed or can they be integrated for mutual benefit?
One of the world's leading experts on the relationship between art, nature and technology, a curator and a lecturer based in Amsterdam, Myers is also the author of two widely-acclaimed books, "Biodesign" and "Bioart". He will explore those and other questions during the first Meet the Media Guru Focus online format's event.
A series of appointments designed and developed on and for the web by MEET, Meet the Media Guru Focus consists of less than 60 minutes "digital catch ups", each devoted to an emerging and worldwide major matter, shaped through an international leading expert's point of view.
MtMG focus online inherits the experiential approach of the traditional Meet the Media Guru lectures, shaping both its structure and its content to be a digital-only experience. MtMG Focus online "hacks" the lecture format in order to provide a flexible setting and a deeper audience interaction.
​