Post
Reshma Saujani: "Let's fight Gender gap in STEM"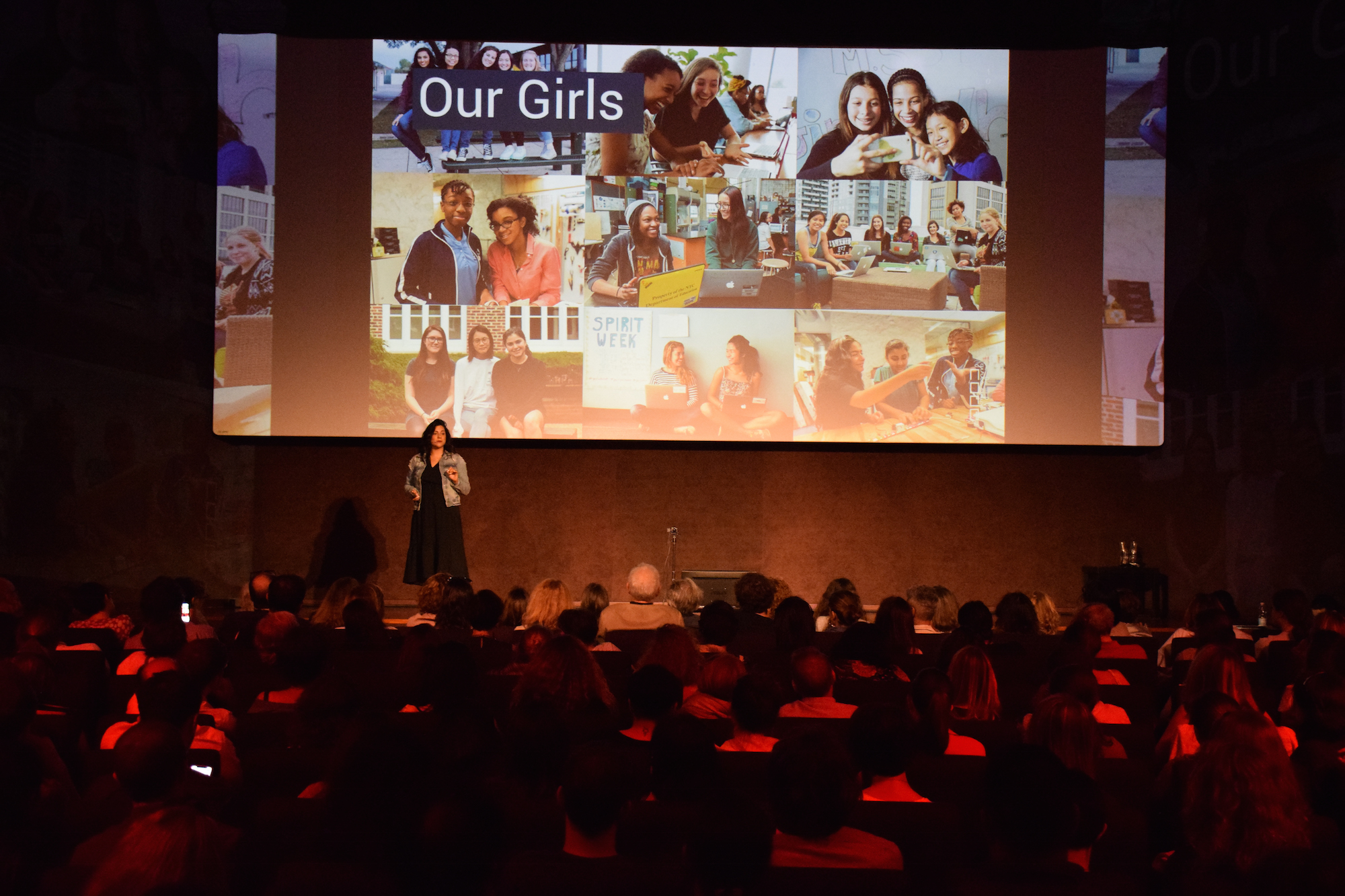 The new technology has not only changed people's lives, it has also created new jobs, 500,000 in the USA alone. Yet, IT experts in the country of the star-spangled banner are just 60,000 a year. How can the demand be met, then? The answer lies in women, with 40% of them being the breadwinners in US homes.
This is the firm belief of Reshma Saujani, a lawyer and activist who is known as the founder of Girls Who Code, a non-profit organisation that since 2012 has been working in support of digital training for girls in STEM (Science, Technology, Engineering, Mathematics), the third guest of Meet the Media Guru in 2018.
Held on June 5th, the event was supported by Editrice Il Castoro, which published a practical manual for introduction to coding language, Girls Who Code. Learn to Code and Change the World.
Gender gap, a cultural issue
"The problem of gender gap has deeply rooted in our culture: since childhood we are led to think that little girls must be perfect while boys may play in mud and get dirty, but that's not true", said Reshma Saujani from the stage of Museo Nazionale della Scienza and della Tecnologia Leonardo da Vinci in Milan.
This is proven by history and numbers: the world's first coder was a woman, when computers did not even exist: Ada Byron Lovelace, having studied mathematics and logics, developed an algorithm to help operate an "analytical engine". More recently, in the Eighties, IIT classes were half filled with girls.
"In 1995, 37% of women were involved in IT; today that figure has dropped to 25%, with just 1 in 5 graduate students being a girl, a number that is bound to decrease; in 2025, they will be just 22%. We are losing our workforce", Reshma Saujani tells us.
The situation in Italy
According to the Digital Economy and Society Index (DESI) 2018, even if its digital transformation process has gone on, Italy is 25th across the 28 EU member states. Increasing integration between digital technology and public digital services is not enough to fill the gap in computer skills: the proportion of graduates in STEM has even slightly decreased, from last year's 1.4% to 1.3%.
According to the OECD and Eurostat, in Italy the proportion of female graduate students is 59%, but only 15% of them specialise in IT, so this means the gender gap is a problem in our country as well.
The solution
"The gender gap starts in childhood: while interest in IT decreases over time, it drops most steeply between the age of 13 and 17" – she goes on.
Challenged by a relentlessly growing demand and a world that is increasingly embracing technological innovation, here comes Girls Who Code, who has now over 90,000 members all over the United States. The mission of the organisation is not just to teach girls to code and embrace a technical discipline, it is, above all, to fill, by 2027, a gender gap that might turn into professional inequality: "girls can do whatever they like and be whoever they want to be. We don't have to be perfect, we have to be brave!", Saujani concludes.
Girls Who Code and MEET
The meeting with Saujani is the first in a number of initiatives that MEET, an international digital culture centre promoted by Meet the Media Guru and Fondazione Cariplo, intends to take about the gender gap in STEM. As announced by the founder on the stage, Girls Who Code wants to export its model internationally. MEET has already started the process to become the Italian affiliate of Saujani's non-profit organisation.
​