Post
And now, let us talk about Collective Intelligence
Are you ready to talk about Collective Intelligence? The topic will be tackled at Meet the Media Guru Wednesday 23 March (7.30 pm) with Stefana Broadbent, Head of Collective Intelligence of Nesta, a British innovation charity, of which in 2013 we had hosted Geoff Mulgan, the CEO. Tickets for the event are available.
Broadbent, a degree in psychology from the Geneva University, a PhD in Cognitive Science from the University of Edinburgh, and an international curriculum spanning from Switzerland to the United Kingdom and Sweden, at Nesta she explores new forms of knowledge and problem solving emerging from the collaboration between institutions, organisations and communities.
But let us take a step back: What is Collective Intelligence and how is it developed? «The term regards the process through which large groups of people share their knowledge, information and skills in order to help solve problems afflicting society» explains Broadbent in a very interesting paper available for download here.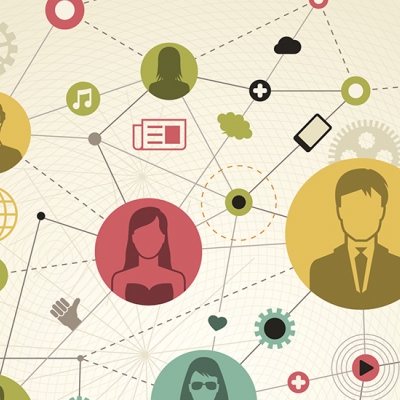 «Collective intelligence – clarifies the document – emerges where there is a balance between technology, governance and shared goals. Collaboration works on the cognitive potential, which leads to thinking as a community and aiming at shared goals. Technology serves the purpose of exhibiting the "assembling of information" and supporting the transformation of knowledge».
With Broadbent we'll discuss how this resource is part of contemporary society's DNA thanks to Digital Media. Collective Intelligence found a place in the agendas of Governments, pressure groups as well as thousands of private companies that see the profit in it, as well as use (just think of how participatory design is spreading as Luigi Ferrara told during the Special Edition o to the videomaker crowdsourcing platform Userfarm recently acquired by production house Filmaster, or also at the emblematic case histories of Linux or Wikipedia).
While Collective Intelligence is the new buzzword, Stefana Broadbent invites us to think about the foundation that allows it to be fully deployed, the requirements in lack of which Open Knowledge cannot be realised. These paramount prerequisites are suitable governance models, innovative digital solutions and strong social ties. Without one of these conditions the mechanism slows down, stops collecting and implementing useful inputs in favour of, for instance, single interests or hidden agendas.
Once again, the key element to Digital Culture is not (only) technology, but society, as we have tried to analyse along the whole of 2016 at MtMG. With Broadbent we'll take a new step in this direction.
The opening picture comes from Flickr – Jordi G.
​