Post
F20 Climate Solutions Forum 2021 al MEET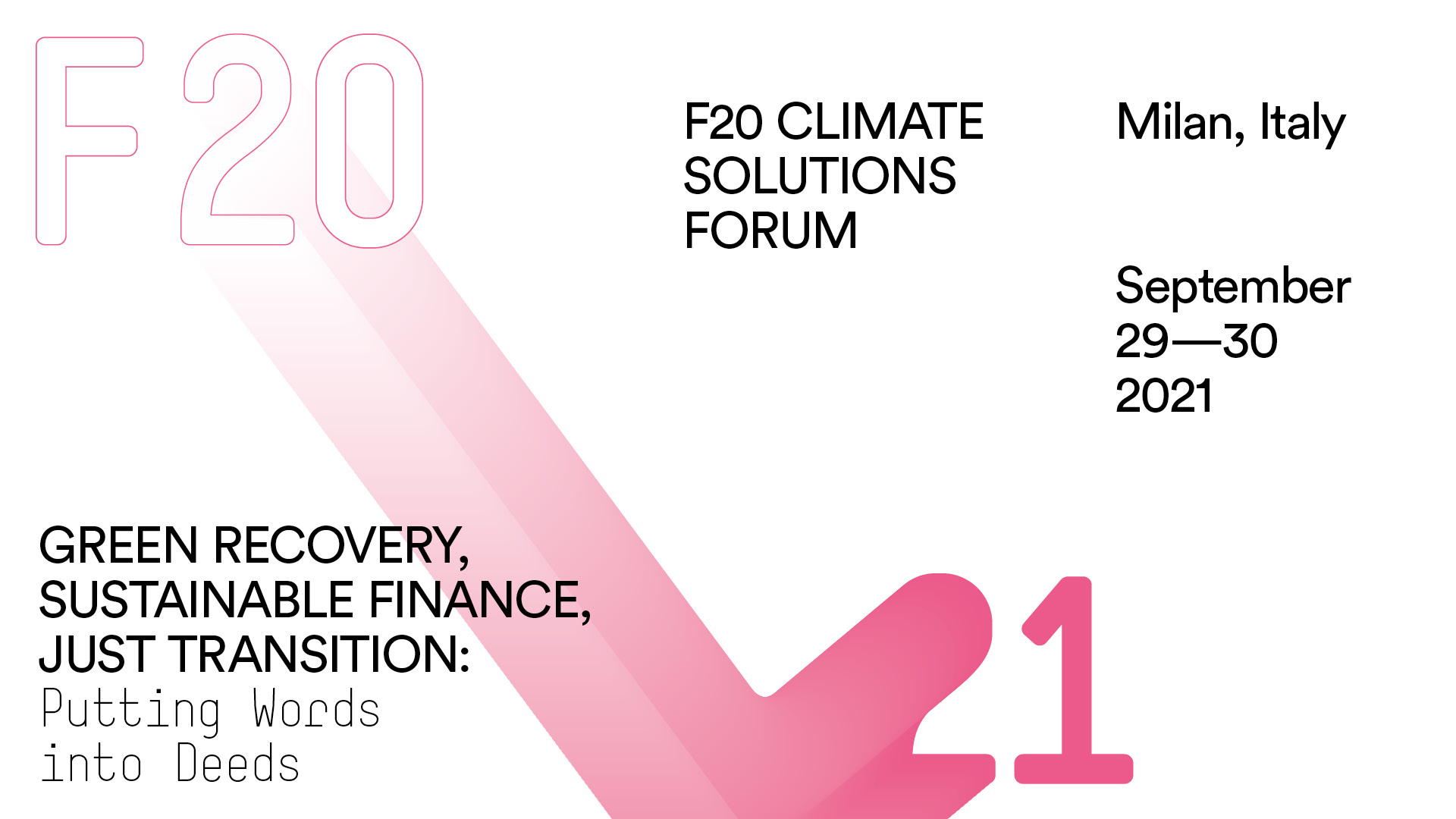 The F20 Climate Solutions Forum will take place on 29 and 30 September at the MEET Digital Culture Center in Milan. This is the annual meeting promoted by Foundations 20, an international network of more than sixty foundations that aim to promote sustainable development. This year's edition is entitled "Green Recovery, Sustainable Finance, Just Transition: Putting Words into Deeds" and is co-organised by Fondazione Cariplo, Fondazione Unipolis, Fondazione Compagnia di San Paolo and Fondazione di Comunità di Messina – and with the support of Assifero, ASviS and ACRI.
The main objective of the Forum is to indicate possible priorities, to identify which are the challenges and which are the opportunities in the fight against climate change and in the development of resistance post Covid-19. The Climate Solutions Forum 2021 will focus on important issues that are already central to the G20 summit debate and will be divided into four macro areas that correspond to the same number of global challenges:
Rethinking the link between health, food, biodiversity and climate
Financing a fair Green Transition
Implementing this "Green and just Transition" by defining the roles of cities, communities and regions
Aligning the green transition with the Paris Climate Agreement and the UN 2030 Agenda
The F20 Climate Solutions Forum will therefore be held in the framework of the G20 – for the first time chaired by Italy – preceding both the pre-COP26 (from 30 September to 2 October in Milan) and the Summit of Heads of State and Government of the countries belonging to the G20.